Printer Friendly Version

Share on Facebook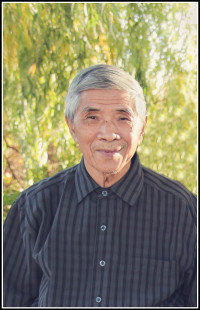 Date of Birth:
Saturday, July 1, 1939
Date of Death:
Sunday, March 20, 2022
Age:
82 years old
Yee Na Kheeree
Yee Na Kheeree, 82, of Rochester, MN, joined his heavenly father on Sunday, March 20, 2022 at Saint Marys Hospital while surrounded by his family.
Yee was born July 1, 1939 in the Nahan mountain village of Myanmar to Por Voi and Mae Voi Na Kheeree. Yee and Dokkham fell in love and began their beautiful life together at a young age. Yee was working alone in a rice field when he heard the words, "Follow me" coming from above, and he immediately knew it was his calling to do God's work. He embarked on his successes when attending bible study at CBI in Chang Mai, Thailand.
Yee's career included traveling to different villages in Thailand and Laos spreading the word of God, practicing herbal medicine, praying over the sick, and he even had opportunities to assist in childbirth. After serving over 30 years in his home county, in 2006, Yee felt called to relocate to the United States and continue his quest doing God's work in California and Minnesota. Overall, he had a life well lived, baptizing over 3,000 people.
Yee took pleasure in being outdoors, gardening, hunting, and camping. He spent his retired years enjoying his naps, reading his bible, and watching sports and the news. He also loved to sing hymns, sip tea, and share life stories with his family and friends.
Yee was blessed with a large and loving family. He was always happy being in the presence of his family, especially his great grandchildren. He carried the name Apu (Grandpa) with such joy and pride. He would always greet them with open arms for a hug and light up when seeing their smiling faces.
He is survived by the love of his life, Dokkham; children Hka Moe (Moley), Wachirapon (Jalun), Pontip (Kittichai), Matha (Aihai), Jarunee; 15 grand kids; and 13 great grandchildren. He is proceeded in death by his first daughter, Ee Suhta; his 2 sisters; and 7 brothers.
Yee left an imprint on all of our lives, as he was the best example of a gentle, kind, God-loving man.
"Well done, good and faithful servant."
The funeral service will be officiated by Pastor, Dorkham See. Visitation will take place at 10:00 a.m. and ceremony at 11:00 a.m. Saturday, March 26, 2022 at Calvary Evangelical Free Church, 5500 25th Ave NW, Rochester.
In lieu of flowers, condolences and donations are appreciated by the family.
Condolences

Printer Friendly Version
The family of Yee Na Kheeree has received the following condolences.
Our condolences to the family of pastor Yee. He was a wonderful man, full of kindness and gentleness towards others. He was passionate about his service to the lord and his influence will live on for generations to come. May he now rest in peace at home with the Lord. Our thoughts and prayers are with you Matha, AiHai and family.
-Jayme and Khue Sakhitab
I am soo sorry for your lost Matha.
May the memories you both shared heal your heart amd bring you peace.
mu thoughts and prayers are with you and AiHai.
Love,
Macy