Visitation
Date: Thursday December 20, 2018
Time: 5:00 pm - 7:00 pm
Location: Byron Funeral Home [ view map ]
Second Visitation
Date: Friday December 21, 2018
Time: 9:30 am - 10:30 am
Location: Byron Funeral Home [ view map ]
Memorial Service
Date: Friday December 21, 2018
Time: 10:30 am
Location: Byron Funeral Home [ view map ]

Printer Friendly Version

Share on Facebook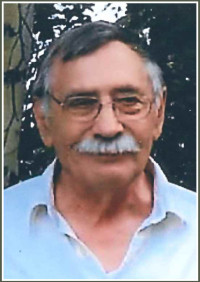 Date of Birth:
Sunday, February 5, 1939
Date of Death:
Monday, December 17, 2018
Age:
79 years old
William A. "Buz" Fischer
A memorial service for William A. "Buz" Fischer will be at 10:30 AM on Friday, December 21, 2018 at Byron Funeral Home in Byron, MN with a luncheon being served at Events in Kasson following the service.
Visitation will be held on Thursday, December 20, 2018 at Byron Funeral Home in Byron, MN from 5:00PM until 7:00PM, and one hour prior to the service at the funeral home on Friday.
William A. "Buz" Fischer, 79 of Kasson, MN, died Monday, December 17, 2018 at Seasons Hospice in Rochester, MN after a long courageous battle with cancer.
Buz was born on February 5, 1939 in Rochester, MN to Charles and Alberta Fischer of Dodge Center, MN.
Buz graduated from Dodge Center High School in 1957 and on September 26, 1958 he married his high school sweetheart, Lillian I. Leighton at First United Methodist Church in Dodge Center, MN.
Buz served in the Air Force from 1958 until 1962 before beginning a 27 year career at IBM in Rochester, MN.
Buz loved spending his retirement with his wife, kids, grandchildren, great grandchildren, traveling, fishing, watching Minnesota Sports, Big Bang Theory and metal detecting.
Buz is survived by his wife, Lillian Fischer of Kasson, MN, his daughter, Dawne (John) Bunkers of Fairfax, MN, sons, Mitchell (Amy) Fischer of Kasson, MN and James Fischer of Dubuque, IA, 12 Grandchildren, 17 Great Grandchildren, a sister Karen Wadman of Oro Valley, AZ, as well as many nieces and nephews.
Buz was preceded in death by his parents, his wife's parents, Al and Inez Leighton, and his brother-in-law Wesley Wadman.
Condolences

Printer Friendly Version
The family of William A. "Buz" Fischer has received the following condolences.
Dear Lillian and family,
I want to extend to you my sympathy for the loss of your beloved Buz. I have only met either or any of you but briefly, however I kow from my dear frien and Buz's sister Karen how beloved he was and how much he will be missed after such a long and loving life. I extend my best wishes to you all that your fond memories of him will sustain you in these challenging hours and days, Regards, Sandy
Lil and family,
Our condolences to you in your loss. I have many good memories of Buz in our youthful Dodge Center days. The fun we had hunting squirrels, canoeing in the Boundary Waters, biking around town, etc. May your fond memories of Buz sustain you in his absence.
Bruce & Theresa
Mitch, Amy and family,
My sincere condolences to you and your families. Losing a parent is never easy. May you find peace and comfort in remembering happier times where there were no pain and suffering.
Hugs to you!
Deanna
I was so sorry to hear from Donna Wutshke Weiser that our class has lost Buzzy. I'm sorry also that he suffered and am glad that his pain is ended. This is a hard time of year to lose a loved one when the rest of the world is trying to be jolly. I hope you find comfort in remembering that Christmas should remind us of the promise that we will see him again. Blessings.
There are sooo many things I will miss about Buz. Buz was just the greatest papa.. he would play ball with Kaden every time we would be there. I'm surprised they never broke anything:). Buz showed so much strength especially in the last couple months. He fought so hard. We love you Buz and will miss you. Rest in peace
Lillian and family we are so sorry for your loss. Rest In Peace Buz.
Prayer for the Fischer family. We been friends for many years and had many fun times at TI. We'll miss those mondays. You'll be missed Buz, by many.
Grandpa, I miss you so much! I wish I would have told you each and every day how much you mean to me!! You are the best grandpa anyone could ever ask for! You're also the best great-grandpa anyone could ask for! Mikey always enjoyed visiting you, talking about sports, watching Big Bang Theory (we think it's funny Grandma doesn't care for the show much... especially Sheldon, because he's our favorite!), and playing games. We will always cherish every memory we have of you. We will always love you and miss you dearly!! You behave yourself up there in Heaven... but be sure to give everyone a good laugh. WE LOVE YOU!!!!!!!! Until we meet again; R.I.P. Grandpa Buz.
I love you grandpa! Always and forever!
I love you grandpa! Always and forever ?