Printer Friendly Version

Share on Facebook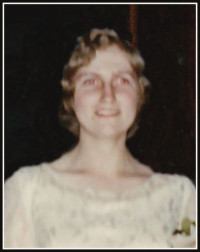 Date of Birth:
Sunday, November 14, 1937
Date of Death:
Sunday, August 23, 2020
Age:
82 years old
Verlene J. Fosberg
Verlene Janice Fosberg, 82, passed away peacefully on August 23, 2020 at Rochester East Nursing Home.
Verlene Janice Gronvold was born on November 14, 1937 to Harvey and Lenora (Starkson) Gronvold. She grew up on the family farm just east of Byron. She graduated from Byron High School and in 1956 she married Graydon Fosberg. Together they raised three children and operated their auto salvage business. Verlene was a homemaker. She enjoyed spending time with her friends and singing in the choir at her church, Byron United Methodist.
She is survived by her children Lynne Fosberg of Rochester, and Kurt Fosberg of Byron, her sister Carol Woodward of Vadnais Heights, MN, her brothers Sievert Grovold of Grand Meadow, MN and Jim Grovold of Rochester.
She is preceded in death by her parents, her son Erik and her husband Graydon.
A Memorial Service for Verlene will be held on Wednesday, September 2, 2020 at 11:00AM at the Bryon Funeral Home officiated by Pastor Beth Perez. Visitation will be held one hour prior to the service at Byron Funeral Home.
Condolences

Printer Friendly Version
The family of Verlene J. Fosberg has received the following condolences.
Lynn and Kurt I just read the obituary of your mother, please know that you are in my thoughts and prayers at this difficult time.
Back in 1953 I went to Byron, MN to meet my future bride's parents, Carmen's friend Verlene Gronvold was going with Carmen's brother Graydon Fosberg. A special memory was when we went canoeing on the Mississippi River during a Rohrer family reunion, Carmen's mother Lila Mina Rohrer's relatives came to the reunion from Buchs, Switzerland Graydon and Verlene were in the canoe ahead of us, and we all nearly went swimming 😃💕The years have swiftly passed. God has rescued us many times 💕✝️💐🤟
Lynne and Kurt, We are so sorry for the loss of your sweet mom. We are praying that you can feel the arms of Jesus surrounding you during this difficult time and that you can feel God's peace. Your mom was such a kind and sweet lady. I don't think she had a bad thought about anybody. So loving and kind and positive. I remember her good cooking and she always had such nice seasonal decorations put up in your home and always welcomed us with a smile. The welcome party for her in heaven must have been grand with Erik and Graydon and Papa Milt and Grandma Lila and my mom Carmen. The best of all must be Jesus as He says "Well done my good and faithful servant." God bless and keep you. We love you, Debbie and Tim and family.
Dear Lynne and Kurt,
My sincerest condolences on your mom's passing. On Wednesday evenings even when it was bitter cold winter, she would faithfully pick me up to take me to choir practice at the Byron United Methodist Church. I also enjoyed singing with her, and remember her reading the Bible at the lectern on her appointed Sunday's. I'm thankful for that season and the way she helped me with transportation. I also appreciated her not looking down on me--although at that time I was only in high school!
Sending condolences on the passing of Lorna's cousin Verlene.
Keeping you all in thought and prayer.
Bill, Roni & Teri
Sending prayers to all of you. She was my hugh school friend and classmate. May she rest in peace!