Todd William "Red Ryder" Maloy

Printer Friendly Version

Share on Facebook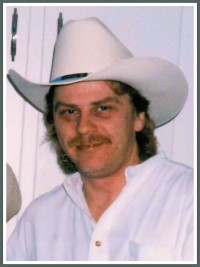 Date of Birth:
Saturday, April 8, 1961
Date of Death:
Friday, January 26, 2018
Age:
56 years old
Todd William "Red Ryder" Maloy
Todd William Maloy, 56, of Byron, passed away the morning of January 26, 2018 from his battle with cancer.
Todd was born April 8, 1961 in Red Wing, Minnesota to James and Dorothy (Langworthy) Maloy.  He moved to Colorado in the late 60's and attended Niwot High School.  He graduated from John Marshall High School in 1979.
Todd is survived by two sons, Dakotah Fouts of Byron and Daniel Maloy of Rochester; a step-daughter, Ashley Estelle; mother, Dorothy of Rochester; sisters, Connie Bennett Maloy of Rochester and Tammy Maloy, of Loveland, Colorado.  He is preceded in death by his father, James Maloy and brother, Michael Maloy of Aurora, Colorado.
Todd loved the Minnesota Vikings as well as spending time with family and friends and always knew how to lighten the mood and make people smile.  He loved to gamble, play billiards, cribbage and poker.
A visitation for Todd will be held from 2:00pm-4:00pm with a Time of Sharing beginning at 4:00pm on Saturday, April 14, 2018 at the Byron Funeral Home.
Memorials are suggested to the family.
Condolences

Printer Friendly Version
The family of Todd William "Red Ryder" Maloy has received the following condolences.
I want to offer my condolences to the Maloy family and friends. Our Heavenly Father knows the pain one feels from the loss of a love one. Even Jesus wept when Lazarus died (John 11:35). Our Creator did not purpose his human family to die but to live and enjoy life forever. This is still his purpose (Psalms 37:29). He calls death an enemy that will be removed forever along with all pain and suffering __ Revelation 21:4 "And he will wipe out every tear from their eyes, and death will be no more, neither will mourning nor outcry nor pain be anymore." He has appointed Jesus to awaken all those in the memorial tombs from asleep in death­__ John 5:28, 29 "all those in the memorial tombs will hear his voice and come out." He will then "satisfy the desire of every living thing" (Psalms 145:16). Allow these words to keep comforting all of you.