Terrence (Terry) Lee Behrens

Printer Friendly Version

Share on Facebook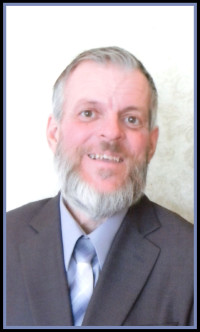 Date of Birth:
Monday, January 12, 1959
Date of Death:
Saturday, September 14, 2019
Age:
60 years old
Terrence (Terry) Lee Behrens
Terrence (Terry) Lee Behrens, 60, died on September 14, 2019, at home in rural Byron.
He was born January 12, 1959, in Owatonna, MN. Graduating from Claremont High School in 1977, then from Rochester Community College (Electrical Engineering Technology) and Winona State University (Computer Science).
Terry worked at Mayo Clinic from the spring of 1979 to his retirement in December 2014. He was a football referee, clerk for Kalmar township, owned his own business, and volunteered for many community activities. He enjoyed hunting and fishing.
Terry married Linda Kean on April 19, 1980, at St. Finbarr's Catholic Church in Grand Meadow, MN. Terry and Linda moved to their rural Byron homestead in September 1980. They were blessed with three daughters; Taletha (Tally), Erica, and Rachel.
Terry is survived by his parents, Luanne and Myron Louks; his wife, Linda Behrens; his daughters, son-in-laws and grandchildren, Taletha and Colby (Elianna and Iver) Skar, Erica Behrens and Tyler Larsen, and Rachel Behrens. Mother-in-law, Rose Kean; brother and sister-in-laws, Mark and Sherry Kean, Ann and Marvin Anderson, and Al and Sue Kean; nieces, nephews, and great niece, Amanda and Jake (Greta) Bosley, Nathan, Ryan, and Jared Kean.
A funeral Mass will be held on Wednesday, September 18th at 11:00am at Christ the King Catholic Church in Byron, MN. There will be no visitation prior to the funeral. A luncheon will be held in the church hall immediately following the service. A private family burial will be held later in the day at Mount Hope Cemetery.
In lieu of flowers or plants, please consider making a donation to Oxbow Park.
Condolences

Printer Friendly Version
The family of Terrence (Terry) Lee Behrens has received the following condolences.
Linda and family, my deepest sympathy in Terry's passing, always enjoyed seeing him and family members at wild game feed in Stewie.
My prayers, Brian.
Dear Family, I worked with Terry, a truly one-of-a-kind. He was creative, professional,and I swear, he never had a bad day. He will live in the hearts and minds of many. Mary Ann Morris
So sorry to hear of your loss. I joined IT in June of 2007 where I started supporting Terry! Terry was a wonderful person and would do anything for anyone.
Thinking of all of you during this difficult time and keeping each one of you in my prayers.
Hold on to the fond memories of your loved one.
Hugs to you all!
Debbie
In this life, there are those who genuinely care for others, are generous with their time and resources, put family first, bear other's burdens, sympathize and console those in need, and who are meek and tender souls. These servants in Christ are blessings from above and they truly are missed when they pass on. Terry was such a man, though I only knew him growing up in Claremont. Our paths diverged many years ago, and we got together only a few times since high school.
This life is a hard one to bear but Terry always kept his chin up and always had a smile on his face. I cannot wait to see him again, where he will have all eternity to tell me stories of his life. My most sincere and heart felt condolences to the family and friends he left behind.
"But the greatest among you shall be your servant." Matthew 23:11
Dear Linda, Tally, Erica, and Rachel,
Our thoughts and prayers are with you all at this sad time. Terry always was a great volunteer at Christ the King. We all have good memories and will miss him.
Blessings,
Teresa and Paul Prond
I am very sorry for your loss. He was a wonderful man and will be greatly missed ❤️
Please except my prayers in this time of sorrow. God bless.
Patty and I would like to extend our prayers for the family at this time. We were very sorry to hear of Terry's passing. I know he had battled valiantly for some time. Blessings to you all.