Printer Friendly Version

Share on Facebook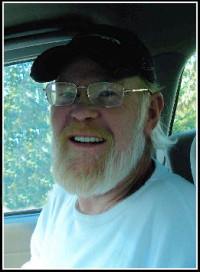 Date of Birth:
Monday, April 18, 1960
Date of Death:
Sunday, October 17, 2021
Age:
61 years old
Stanley "Joe" Brooks
Stanley "Joe" Brooks came into this world on April 18, 1960 and left us on October 17, 2021. He was the fourth of five Brooks boys born to Russell and Ruth. Joe was born and raised in Byron and lived there until 2017, where he developed his own circle of friends, a talent he maintained and exercised his entire life.
He graduated from Byron High School in 1978. After graduation, he learned the masonry trade from his father and continued to work for the family business along with his brothers. Joe enjoyed hunting and fishing with his buddies, taking trips to Lake Winnibigoshish, Lake of the Woods and Ely, MN. He also enjoyed reading in his spare time.
Everyone who knew Joe would agree that he liked to have a good time. Joe struggled with alcohol addiction during much of his adult life but spent the last four years living at Silver Creek Corner in Rochester, MN where he also made many close friends. Joe will be missed by all who knew him.
Joe is preceded in death by his father Russell, who he joins in heaven. He is survived by his loving mother Ruth, his four brothers, Mark (Norma), Scott (Hollee), David (Jan), and Bob (Joanne); nephews, Austin and Evan Brooks; nieces, Alex (Brooks) Bennett, Chelsea Brooks, Sarah (Ptacek) Heath, Tara (Glasrud) Bigelow, Shanna Glasrud and Lily Brooks; great niece Charley Brooks; great nephews Brooks Heath and Russell Bennett.
In lieu of flowers, the family wishes memorial contributions to be directed to Silver Creek Corner in Joe's name at Center City Housing 2123 Campus Dr SE Rochester, MN 55904.
The memorial gathering will be held from 4:00 p.m. to 7:00 p.m. on Friday, October 29, 2021 in the Byron Funeral Home. Joe's ashes will be buried at a later date in Byron Cemetery.
Condolences

Printer Friendly Version
The family of Stanley "Joe" Brooks has received the following condolences.
Joe….was one of the most fun people I met he always new how to have fun and light up the room when he walked in. I had so many memories with him. He will be missed dearly by his friends and his family. May you rest at peace joe.
-Kayla
To the entire Brooks family I send my condolences for the loss of Joe.
We will miss him dearly I especially will, you all were my family for many years and I love you all, Joe is at peace now and I know that he loved his family very very much.
Rest In Peace my dear Joe
love Kim
We are so sorry to hear about the loss of Stanley"Joe". Beloved brother- brother-in-law.
Know we are thinking and praying for you and your family.
Randy & Margie Tupper
Dear Ruth, Mark, Scott, Dave, Bob and your families,
Joe has always held a special place in my heart. Every time I would see him, regardless of how much time had passed, he would greet me with the biggest smile and usually a compliment. He had a way of making others feel special. Joe was special and everyone who knew him will miss him. I hope your happy memories of Joe's life will help you get through your feelings of loss.


Sandy Stork
My condolences to the family of Joe Brooks. His smile could light up a room. I enjoyed the many conversations I had with him while working at Silver creek corner. He talked about his mom and how she was doing. He also spoke of the construction/excavating jobs he worked with his brothers. May you cherish the great memories of him.
Dear Ruth and family,
So very, very sorry to hear about Joe. Always enjoyed talking with him. Our love and prayers are with you all.
Phil and Kim