Printer Friendly Version

Share on Facebook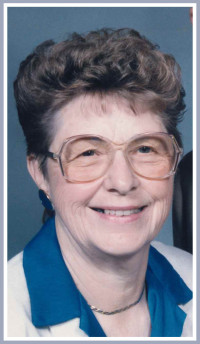 Date of Birth:
Saturday, November 24, 1928
Date of Death:
Monday, December 28, 2020
Age:
92 years old
Shirley Ann Rink
Shirley Ann Rink, 92 of Byron passed away on December 28, 2020 at Madonna Summit of Byron.
Shirley Ann Zelmer was born on November 24, 1928 in Rochester, MN to Walter and Grayce (Beeman) Zelmer.
She graduated from Rochester High School in 1946. She married Arthur William Rink on April 5, 1948. Shirley was a beloved homemaker, raising her six children. She did sewing for the Missions, and loved her cookies and coffee.
She is survived by her children Linda Santoro of Byron, Mary Rink of Sioux Falls, SD, Jeff Rink of Maple Grove, MN, Arthur Rink of Oconomowoc, WI; ten grandchildren, and nine great-grandchildren.
She is preceded in death by her parents, her husband Arthur, her son Barry, and her daughter Carol.
Condolences

Printer Friendly Version
The family of Shirley Ann Rink has received the following condolences.
My thoughts and condolences go to the family of Shirley. She was such a beautiful person inside and out and had the greatest smile I have ever seen. I had the pleasure of caring for her and I am blessed to have met her and Linda.
Mary and family,
I am so sorry for your loss. I have find memories of your mom when visiting Mary at the farm. Your mom has earned her place in heaven. May God cover you in peace.
Mary and Linda, I am so sorry for your loss. Your mom was a wonderful woman. I know you know that. She will be greatly missed. My love to you both.