Celebration Of Life
Date: Saturday June 26, 2021
Time: 11:00 am - 3:00 pm
Location: Essex Park [ view map ]

Printer Friendly Version

Share on Facebook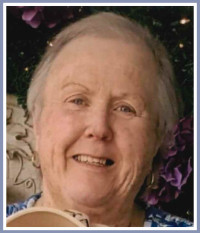 Date of Birth:
Wednesday, June 24, 1942
Date of Death:
Tuesday, February 2, 2021
Age:
78 years old
Cheri Lee Zieman
Sharon (Cheri) Lee Zieman was born to William Mason French and Charlotte Ester French (Hartwell) on June 24, 1942 in Mason City Iowa. Cheri was raised by her mother and Hugh Tipton, the man she called father and loved with all her heart. In her childhood, her family never settled in one place for long, moving back and forth between California and Iowa often. She graduated from High School in 1960 from Nora Springs-Rock Falls Community School. She married Wayne Freeman in 1958 and farmed in Iowa and later moved to the Byron area. They divorced. She married Al Zieman in 1979. They owned and ran a resort in Deer River and later moved back to Rochester in 1986.
She was preceded in death by her husband Al Zieman, parents Charlotte and Hugh Tipton, her brothers Ronnie Tipton, Ronny Murphy and Dennis Murphy, her sister Peggy Stemme (Tipton), and a son Travis Freeman.
Cheri is survived by her children Kim Freeman, Traci and Jeff Grell (Freeman), Will and Kris Zieman, Dan and Terry Zieman, Gene and Robbie Zieman, Greg and Emily Zieman, 13 grandchildren and 4 great grandchildren, her brother Ray Tipton, her sister-in-law Alice Reinhardt (Tilford/Zieman), and brother-in-law Allen Stemme.
Cheri passed on February 2nd, 2021. We would like to offer a special thank you to Seasons Hospice and Arbor Terrace for their assistance during this difficult time.
A private funeral was held for Cheri's immediate family this past February at the Byron Funeral Home, officiated by Pastor Beth Perez.
A Celebration of Life for Cheri will be held Saturday, June 26, 2021, at Essex Park, 5455 West River Road NW, Rochester, MN. A short memorial service will start at 11:00AM.  Family and friends are welcome to drop by anytime between 11:00AM and 3:00PM to share a story.
Condolences

Printer Friendly Version
The family of Cheri Lee Zieman has received the following condolences.
So very, very sorry. She was such a sweetheart and it was an honor to know her. God Bless.
Kim
It is a sad time for this part of the world to loose an exceptional person like Cheri. We know she has struggled considerably over the past few years and now she deserves the blessings of eternity we hope will be our own experience. It is our prayer that each of you will know, as best as you are able to experience it, peace through the Holy Spirit.
With love and in the name of the Great Mystery whom we call God,
Butch and Lynn Lewellin
Im so sadden by the loss of Sharon.Although it has been many many years since i have seen her she will always be a beautiful soul and will be deeply missed.To Kim and Tracy and the rest of the family ..You are in my thoughts and prayers.The world just loss a wonderful lady!
My heart goes out to all of you.


I loved Cheri for as long as I can remember.
She will be very much missed.
Love,
Marcia