Printer Friendly Version

Share on Facebook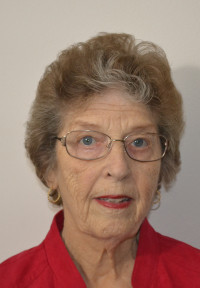 Date of Birth:
Saturday, January 16, 1937
Date of Death:
Thursday, May 11, 2023
Age:
86 years old
Sandra "Sandy" Carlson
Sandra Ann (Lovejoy) Carlson, 86, of Byron, MN, died Thursday, May 11, 2023 at Saint Marys Hospital.
Sandra was born January 16, 1937 in Rochester, MN to Roy and Ethel (Wilder) Lovejoy.  She graduated from Rochester High School in 1955.  She married Larry R. Carlson on June 14, 1956 in Rochester.  The couple spent only a few years away from MN while Larry was in the service.  They moved back to Byron, MN in 1964 and have remained there ever since.
She spent 20 years in Cub Scouts, received Silver Beaver, Wood Badge, Scouter of the year, Den Leaders Key, Den Leaders Coaches Key. She volunteered at the Byron Food Shelf from 1986 to 2005. She joined Byronia Rebekah Lodge June 9,1965 and held many offices including Noble Grand, Secretary, District President, District Deputy President.  Rebekah Assembly State Offices held, Color Bearer, Chaplain, Assembly President 1986. She was the Rebekah Assembly. International Association of Rebekah Assemblies (IARA) Offices held: Visual Research Secretary 1997-2009, Committee 1995-1997, IARA Guardian in 2000, and IARA Secretaries Association President in 2005. She worked at Marquette Systems, in Byron 1991-2019
Her interests were her family/grandchildren, friends, reading, sewing, puzzle books, playing table games, biking, travel, volunteering.
She is survived by her husband, Larry of Byron, MN; daughter, Tanita (Bruce) Millar of Jonesboro, GA; and grandchildren, Peter and Christina of Jonesboro, GA. She is preceded in death by her sister Marcia; brother David; and son Bayn.
A memorial service will be held at 1:00 p.m. Saturday, June 24, 2023 at the River Park Chapel, Macken Funeral Home in Rochester instead of the Homestead United Methodist Church in Rochester.  A visitation will be held one hour prior to the service at the River Park Chapel, Macken Funeral Home in Rochester.
Byron Funeral Home is in charge of the arrangements.  Online condolences are welcome at www.byronfuneralhome.com
Condolences

Printer Friendly Version
The family of Sandra "Sandy" Carlson has received the following condolences.
Larry ,Tanita and family,
My deepest sympathies.
It was saddening to see the notice of Sandy's passing. Many memories of Sandy and the family are remembered.
It is hard to think that out of seven cousins, only three of us remain. The years take a toll on all of us.
Regretfully, I will not be able to attend the Saturday service.
Thoughts and prayers are with you.
Karen Wilder Doree