Visitation
Date: Friday June 03, 2022
Time: 10:00 am
Location: Christ Lutheran Church [ view map ]
Memorial Service
Date: Friday June 03, 2022
Time: 11:00 am
Location: Christ Lutheran Church [ view map ]
Burial
Location: Byron Cemetery [ view map ]
Reception following the cemetery:
The memorial service will be live streamed, to watch click here.

Bearwood Event Barn: 5901 County Rd 105 NW, Byron, MN 55920

The new road to is now open

Printer Friendly Version

Share on Facebook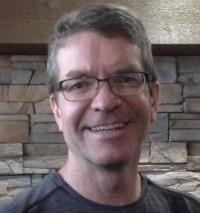 Date of Birth:
Friday, November 7, 1958
Date of Death:
Wednesday, May 18, 2022
Age:
63 years old
Ronald J. Strain
Ronald (Ron) J. Strain, born November 7, 1958, in Rochester, MN. Survived by wife of 41 years, Gayle Manthey; children Reid (Jessica), Kali (Peter) Storm and Megan (Kurt) Schlangen; grandchildren Gavin and Reagan, Leah and Wyatt Storm, and Skyler and Westin Schlangen. Also survived by parents, Rollo and Betty; siblings Sherry (Steve) Sorenson, Brenda (Bill) Thomas and Greg (Julie) as well as many nieces and nephews.
Ron grew up in Byron, MN.  After marrying high school sweetheart, Gayle Manthey, the two moved to St. Cloud, MN where Ron attended St. Cloud State University. Upon graduation, they moved to Burnsville, MN and eventually to Savage, MN.
Throughout Ron's career, he was employed at UPS, Unisys, Northwest Airlines and UnitedHealth Group. During his time at UPS, he had the opportunity to work abroad in Italy which fulfilled one of his life goals to work overseas.
Ron was a dedicated family man. One of his life mottos was to "put his kids on his shoulders so they could see farther and do more than he ever did."
After Ron's diagnosis of Posterior Cortical Atrophy, he chose to spend the rest of his time in Florida. Despite the health concerns, Ron and Gayle moved to Venice, FL where they enjoyed the beach and daily sunshine. Ron will be greatly missed but the memories he left are profound.
Ron's memorial service will be held at 11:00am on Friday June 3, 2022 at Christ Lutheran Church in Byron with Pastor Steve Rheingans officiating.  Burial will be in the Byron Cemetery.  A visitation will be held one hour prior to the service, at the church.
Memorials are preferred to Trout Unlimited at https://www.givemn.org/donate/Trout-Unlimited-Mn
Condolences

Printer Friendly Version
The family of Ronald J. Strain has received the following condolences.
Gayle, Please accept my heartfelt condolences for your loss. My prayers are with you and your family. I hope God blesses and comforts you during this difficult time.
Greg & Family - I am saddened by, and sorry to hear of your profound loss. I didn't have a chance to meet Ronald but, knowing Greg, I feel I would have greatly enjoyed his company. May God watch over him and your family now and forever. You are in my thoughts & prayers and I am here for you.
Ron and I spent our formative years together in school and in church. Ron was always there to say hello, how are you doing? We were not in the same circle but that didn't matter to Ron. Lots of great times with the Luther league, canoe trips in the boundary waters and a conference to the Super dome. Ron you are truly going to be missed but you are in a better place. Love to Gayle and family.
I'm sooo very sorry for your loss. May you all find peace in knowing Ron is no longer suffering. Sending my deepest condolences to all💙
Doug and I send you our condolences, lots of hugs and prayers. It is never easy to lose someone, but you will have your memories.
just.keep him in your heart, and he will be there forever.


Doug and Cindy Schmitz
Gayle
My thoughts and prayers are with you and the family.
Shannon
Betty & Rollo,
So sorry to hear about Ron. Will see you on Friday.
Love,
Sue
Betty & Rollo,
So sorry to hear about Ron. Will see you on Friday.
Love,
Sue
Dear Gayle and family,
We were so very sorry to hear the news of Ron's passing. You gave him such loving care, and we hope that is a comfort to you now,
With love and sympathy,
Tom and Carolyn Engquist
Ron and Gayle have been friends for many years. Our families were all close and we found comfort no matter who's home we were at. A classmate of the class of '77 will truly be remembered and cherished.
Kat
Sending my deepest sympathy for the entire Ron Strain Family.