Printer Friendly Version

Share on Facebook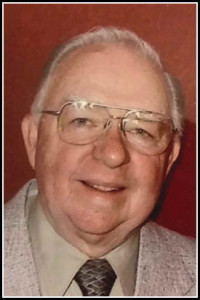 Date of Birth:
Sunday, September 2, 1934
Date of Death:
Saturday, January 1, 2022
Age:
87 years old
Ronald Burnes
Ronald Lloyd Burnes, 87, of Kasson passed away at his home on Saturday, January 1, 2022. Ron had been battling Parkinsons disease for the last 14 years but died mostly of natural causes on New Year's Day.
Ron was born September 2, 1934 to Evelyn (Roeder) and John (Jack) Walter Burnes in Indianapolis, Ind. Some of this childhood spent in Tracy, Minn. Until he moved and graduated from Kasson High School in 1952. We remember Evelyn Burnes as a Kasson-Mantorville teacher for over 34 years.
Soon after he graduated, at 17 years old, he enlisted in the United States Navy. He served during the Korean War as a radar and sonar operator on the USS Cavalier. His ship was part of Operation Little Switch during the spring of 1953 where American prisoners were returned in exchange for Korean and Chinese prisoners of war.
Ron is considered one of the unsung heroes during the Korean war. In one of the Pacific Ocean Island exchanges, Ron had completed dropping off a Chinese officer to a designated island drop off when his amphibious boat was ambushed and received a grenade.
Ron was the only one injured and received shrapnel in his arm and leg. Upon return to the ship, he was treated but retained the shrapnel and sworn to secrecy for 65 yrs.
Even though they went to the same high school in Kasson, Ron met Bonnie (Buchholz) when home on leave. In 1955 they were married and resided in Long Beach, Calif. until Ron was discharged from the Navy with a final rank of First Class Petty Officer.
They soon moved back to Kasson where they wanted to work and raise a family. In the summer of 1956, Ron was hired as an electrical engineer at IBM in Rochester. He was soon promoted to manager and worked on instrumental achievements from IBM including System 38, AD/400, AS/400 and the 7040 computer at Mayo Clinic, used in Development Laboratory in Rochester to help locate tumors and malignant tissue in the human body. Ron retired from IBM after 34 years.
Beginning in the 1970s, Ron became an avid member of the American Legion in Kasson. Eventually he became Commander for Post 333. During his involvement, he later became Commander of the 1st District in Minnesota. He participated as chairman for the Legion's Children and Youth program in Minnesota and served there for 10 years. For a short time, he also was scoutmaster for the Boy Scouts in Kasson.
Many weekends were spent with the family camping throughout Minnesota and many other states. Retirement was filled by travels to their winter home in Weslaco, Tex.
Ron is survived by his wife of 67 years, Bonnie, and their four children, Darby (Julie) Burnes, Carla (Wade) Becker, Michael (Kim) Burnes, Cathy (Chris) Maass; 11 grandchildren, Patrick, Jonathan, Daniel (Darby), Mickinzie, Matthew, Isaac, Laura (Carla), Ashley, Andrew (Michael), Spencer, Izabella (Cathy). Also ten great-grandchildren, Sophia, Ava, Evelyn, Wren, Rhett, Logan, Hayden, Nathan, Ella, and Bentley.
Ron was preceded in death by his mother (Evelyn), father (Jack), and his three brothers, Gene, Robert, and Terry.