Visitation
Date: Thursday October 08, 2020
Time: 5:00 pm - 7:00 pm
Location: Christ The King Catholic Church [ view map ]
Second Visitation
Date: Friday October 09, 2020
Time: 9:00 am - 10:00 am
Location: Christ The King Catholic Church [ view map ]
Memorial Mass
Date: Friday October 09, 2020
Time: 10:00 am
Location: Christ The King Catholic Church [ view map ]
Burial
Location: Minnesota State Veterans Cemetery - Preston [ view map ]

Printer Friendly Version

Share on Facebook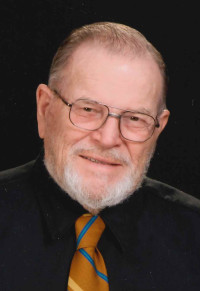 Date of Birth:
Tuesday, January 5, 1937
Date of Death:
Saturday, May 9, 2020
Age:
83 years old
Robert A. Lewis
Condolences

Printer Friendly Version
The family of Robert A. Lewis has received the following condolences.
Dear Lewis Family, so sorry for the loss of your husband, and father. Our prayers are with you. Jeff and Marble Bjergum
Dear Joan and family,
This is such a sad time for each of you with Bob's passing away.
Please know that you are in our thoughts and prayers.
Gene and Helen Wike
Joan and family,
Please accept our condolences on Bob's passing. We will keep you in our prayers.
With love,
your cousins,
Gerard and Joanne
Joan and family,
So sorry for your loss. Hopefully with all of your fond memories of Bob, eventually your heart will be less heavy.
Our thoughts and prayers are with all of you.
Jeff and Debbie Thorpe
Sharon Lewis, Please know,you are always in my ❤and prayers. You lost a wonderful upstanding father. When I talked to him a couple months ago,he told me how proud he was of the wonderful lady you'd grown into and most of all, ALL the goals you had reached. He was especially proud of you when you retired from the police department. With all the stumbling blocks you overcame and reached your goals. Forever in your heart and forever watching over you.😍 Love 💘you, Aunt Peg,
My very deepest sympathies Aunt Joan 💔. My heart goes out to you. Sharon, Craig & Brian💔💔💔 With tears I send you my love, condolences, and prayers.🙏 May you experience the power beyond normal from Jehovah at this most tragic time. May the resurrection hope provide you a measure of comfort along with the knowledge that our thoughts and prayers are with you 🙏🙏🙏💞💞💞 Uncle Bob was a kind, loving, Caring man, He will truly be missed. I Love you and again, I am so, so deeply sorry.😢😢😢💔💔💔🌹🌹🌹🙏🙏🙏
May Uncle Bob Rest In Peace and God Bless You All. SEMPER FI. LOVE DALE JR
Thoughts and Prayers May Gods loving arms hold you and yours. Always will hold dear our friendship.
Joan I am so sorry to hear of your loss. My thoughts and prayers are with you. Lots of love to all.
MY DEAR JOAN, CRAIG AND BRIAN, I AM SO SORRY TO HEAR OF THE LOSS OF BOB. HE WAS TRULY A GIANT IN LIFE. I CONGRATULATE HIM AND LAUD HIM FOR HIS LIFE OF STRENGTH AND FAMILY. I WISH YOU ALL THE BEST IN THE WEEKS AHEAD. I SO WISH YOU COULD JOIN WITH YOUR FAMILY AND FRIENDS TO GRIEVE BOB'S LOSS AND CELEBRATE HIS RESOLUTE, VALIANT LIFE. AND BOB HAD THE GREATEST OF NAMES. I LOVE YOU. BOB GILLES
My sincere condolences to Sharon, Joan, Craig, Brian, and the rest of the family. Robert was a great Dad,man, and example of a moral, stand up human being. May be RIP.
Bob's kind face remains forever in my image. He retired quietly, the same way he lived in the world, of good and righteous behavior.
I am thinking of you all at this difficult time. Brenda (Swanson) Jerde
Our prayers are with you Joan and all your family. Bob was always so thoughtful. We always enjoyed the visits. Always seemed that if you were near, you were always willing to stop in. A tribute to both of you. He was one tough guy with that inner core of caring and concern for others. Joan, we pray for strength, comfort and peace in this great time of loss. May you share with others the great memories you had together. God Bless You All!
John & Kay
Joan, I am so sorry for your loss. Bob was such a nice guy. Prayers for you and your family.
Dear Joan and family,
We are so terribly sorry to hear about Bob. Please know you are in our thoughts and prayers.
May angels lead him home. Godspeed Bob.
Love and prayers,
Kim and Phil McPhee