Printer Friendly Version

Share on Facebook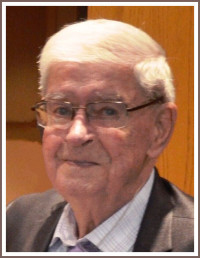 Date of Birth:
Saturday, August 12, 1939
Date of Death:
Monday, July 22, 2019
Age:
79 years old
Paul D. Stalsberg
The funeral for Paul Stalsberg will be at 2:00PM, Friday, July 26, 2019 at the Kasson Church of Christ, (901 8th Avenue NW, Kasson) with Pastor Dale DePeel officiating.  Visitation will be one hour prior to the funeral service at the church.  Burial will be at Byron Cemetery.
Paul David Stalsberg, 79, of Kasson, died Monday, July 22, 2019 at his home.
Paul was born in Viroqua, WI, on August 12, 1939 to Orlando and Mabel (Erickson) Stalsberg. He graduated from Westby High School in 1957.  On August 30, 1958 he married Virginia (Spaulding) Stalsberg.  The couple moved to Byron, MN where they raised their family.  Paul worked for Marigold Foods (Kemps) in Rochester, MN for 40 years.
Paul is survived by his wife, Virginia and two children; Sue (Troy) Larson of Plainview, MN and Donna Henke of Eyota, MN; four grandchildren; Jon Hufstedler, Lisa Hufstedler, Jake Henke and Sarah Henke; three great-grandchildren; Jade Hufstedler, Aubriella Hofschulte, and Connor Henke; one brother, Dan Stalsberg and two sisters, Janet Fortun and Jeannie Johnson.  He was preceded in death by his parents, Orlando and Mabel Stalsberg, a sister, Becky Stalsberg, a brother, Richard Stalsberg and a grandson, Skyler Hufstedler.
Paul and his wife Virginia of 60 years enjoyed traveling throughout the United States together after they retired.
Paul was a long-time member of the Church of Christ in Kasson.  He was an avid hunter and fisherman and enjoyed playing softball and golf for many years.  He was a loving husband, father and grandfather and he loved spending time with his family.
Memorials are suggested to the Kasson Church of Christ.
Byron Funeral Home is in charge of the arrangements.  Online condolences are welcome at www.byronfuneralhome.com.
Condolences

Printer Friendly Version
The family of Paul D. Stalsberg has received the following condolences.
I worked with Paul at Kemp's - he was a great co-worker and friend. Paul touched my life in a positive way, as I am sure he did many others. Many condolences to his family on their loss.
Sorry for your loss Jeanne. You have my sympathy to you and your family.
Sincerely, Marcia Sobeck
Our condolences are with you :Virginia, Sue, and Donna from my immediate family members: Nicholas, Jesse, Heather, Tyler, and my mother Charlotte Stalsberg. We are here if you ever need to talk. We all love you!