Printer Friendly Version

Share on Facebook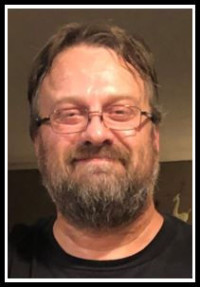 Date of Birth:
Tuesday, March 16, 1971
Date of Death:
Wednesday, June 29, 2022
Age:
51 years old
Paul Clark Stowers
Paul Clark Stowers, 51, of Rochester, MN passed away on Wednesday, June 29th, 2022, at his home. Paul was born on March 16, 1971, at Offutt Air Force Base in Bellevue, Nebraska to Philip D. and Susan I. (Fleener) Stowers.
In his younger years, Paul was active in baseball. He was also a boy scout and became an Eagle Scout. He graduated from Claremont High School in 1989. After high school, he attended Albert Lea Technical College to pursue his career as an electrician. He then continued to complete his journeyman apprenticeship in Rochester, MN. He worked at multiple businesses and companies continuing his career. Paul was a proud Union member of the International Brotherhood of Electrical Workers (IBEW) Local 343 for over 20 years.
Paul was an avid music lover and attended many concerts. He also had a large music collection of various genres. He loved history and to read. He enjoyed collecting and giving new life to old things. He enjoyed cooking, grilling, and fishing. He was a very social person and conservative. But also knew how to enjoy life and be adventurous. He had a loving spirit and was a blast to be around-always having a joke in his pocket. He was always willing to help with a kind heart. He enjoyed time with his family, being an uncle and spoiling his nieces, nephew and their children. Especially at holidays, gigantic size candy bars and a drum set! He was very likeable and had many friends. Paul was known as "Pauly" by most friends. Paul had a big heart and will be greatly missed by so many.
Paul is survived by Mother, Susan I. Stowers; Father, Philip (Cheryl) Stowers; Sister, Amy (Jeff) Jorgenson; Step-brother, Patrick (Crystal) Barker; Nieces, Sarah Jorgenson; Laura (Cory) Vandal; Cassandra (Gordon) Law; Nephew, Dustin Stowers; Great-niece, Isabella Jorgenson; and Great-nephews, Theodore Danh and Cayden Vandal.
Paul was proceeded in death by his brother, Tim Stowers.
A visitation service will be held Saturday, July 9th, 2022, from 4:00pm-7:00pm at Byron Funeral Home, 1620 Voll Drive NW, Byron, MN 55920. There will be a private family only burial on a later date at Wildwood Cemetery (Wasioja), 213th Ave, Dodge Center, MN 55927.
Special thank you to Rochester Cremation Services and Byron Funeral Home for assisting in the arrangements.
Condolences

Printer Friendly Version
The family of Paul Clark Stowers has received the following condolences.
I had the privilege of knowing Paul through my job as a secretary for the IBEW Local 343. When you have a job like I do, you meet a ton of different people and not everyone is memorable or makes an impression on your. Paul did. Right from the start. He was kind, he had a genuine soul and a gentle heart that you could just tell was as big as they come. I LOVED talking to him! There's not many people in this world, like Paul, and it's a shame that we just lost a good one. I am so honored to have known him, and I terribly sorry for the beautiful family he leaves behind. I also know that the union brothers he leaves behind have nothing but wonderful, loving, amazing memories of him.
Paul, your memory will never leave us.
Colleen Marks
I'm going to miss our lighthearted hilarious conversations and the heavy hard discussions Pauly. Those Dunn Bros. Breakfasts I'll never forget. Working with you was a pleasure brother. I'll miss your smile and laugh my friend. Rest with peace brother.