Celebration Of Life
Date: Saturday August 18, 2018
Time: 3:00 pm - 9:00 pm
Location: The Nelsen Farm [ view map ]

Printer Friendly Version

Share on Facebook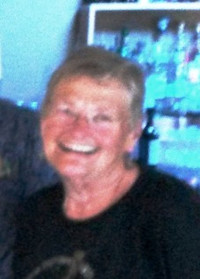 Date of Birth:
Friday, April 4, 1947
Date of Death:
Monday, October 2, 2017
Age:
70 years old
Patricia "Pat" Nelsen
A Celebration of Life for Patricia "Pat" E. Nelsen will be from 3:00 p.m. – 9:00 p.m., Saturday, August 18, 2018, at the Nelsen Farm, 542 7th Street N.E., Byron.  Come with a smile and be ready to party!
Pat Nelsen, age 70, of Byron, passed away at Saint Marys Hospital from a brief illness on Oct. 2, 2017.
Pat was born in Rochester on April 4,1947, and resided in Byron. She was a 1965 graduate of Byron High School, attended Rochester Community College for nursing and worked as an RN at Saint Marys Hospital for 21 years. She and her mother, Lois, ran an upholstery shop at the farm for several years. She returned to assisting local seniors with home health needs and retired in September 2017. She was honored as Byron's "Good Neighbor" of the year. She attended eight of the Veteran Honor Flights to military memorials in Washington, D.C., as a guardian.
She was a member of the Byron American Legion Auxiliary Unit No. 119 and was current president at the time of her death. She was also a member of the Mantorville VFW Auxiliary, the Byron Historical Society, and secretary of the Byron Cemetery Association.
Pat enjoyed reading, tractor pulls, fast cars, and crocheting. She also enjoyed her Saturday and Sunday morning coffee gatherings and the Friday night Happy Hours.
Pat is survived by her nephew, Brian (Karen Nehring) Nelsen; two nieces, Diane (Chad) Squires and Michelle Nelsen; great-nephew, Stephen Squires; and sister-in-law, Anita (Vernon) Nelsen. She was preceded in death by her parents, Floyd and Lois Nelsen; her brother, Vernon Nelsen; and great-niece, Stephanie Leamon.
Pat was a treasured friend to all and will be greatly missed.
The family requests no cards or donations.
Byron Funeral Home assisted the family with arrangements.