Printer Friendly Version

Share on Facebook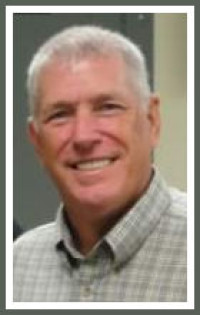 Date of Birth:
Friday, June 6, 1952
Date of Death:
Wednesday, July 11, 2018
Age:
66 years old
N. Jay Beck
A visitation for Jay Beck will be at the Byron Funeral Home from 1:00 p.m. – 4:00 p.m., Sunday, July 15, 2018 with a Celebration of Life/Time of Remembrance beginning at 4:00 p.m.
Jay passed away unexpectedly at home in his sleep on Wednesday, July 11, 2018. The day before he was taking care of his garden, feeding his fish, rebuilding a deck and enjoying his favorite sandwich.  His loss leaves a big hole in every heart that he touched.  Family was most important to Jay and he was always willing to lend a hand to anyone who needed help.
Jay was born on June 6, 1952 to Joseph B. Beck and Mary Ann (Teig) Beck in Story City.  Jay graduated from ISU with a bachelors in dairy science.  He taught at Iowa Lakes Community College 1979-1983, managed the ISU dairy research farm for 20 years and recently retired from Genex.  Jay was well respected in the dairy industry and served as a judge for many years at the Polk County Fair.
Jay would have been married to Carol A (King) Beck for 45 years in August. He is survived by daughters Lisa Yenzer, Julie Beck, and Kim (Mark) Rutkowski.  Grandchildren Andrew and Allison Yenzer.  Siblings Joan (the late Mark) Fellom, Tim (Dyanne) Beck, Mary (Sandy) Steinbach, Kristy (Kevin) Kirkus, and Ken (Val) Beck.  Many nieces, nephews, and friends he loved as family. He was preceded in death by his sister Teresa and parents.
In lieu of flowers, memorials can be made to the Jay Beck Memorial Fund at First Alliance Credit Union in Byron, MN.
Online condolences are welcome at www.byronfuneralhome.com.
Condolences

Printer Friendly Version
The family of N. Jay Beck has received the following condolences.
Thoughts and prayers to Jays family and friends.
Lindsey Geddes
Genex
Southern Wi Reproduction specialist
I was very saddened to hear of Jay's passing and wish to extend my condolences to his family. I first met Jay through Genex and later as customer at the Byron Post office. It goes without saying that he will be missed.
I am so sorry to hear about Jay. I have such wonderful memories of working with him at the ISU Dairy! Your whole family was so wonderful to us! My thoughts and prayers are with you all during this time! Love to you all!!
Veronica
My thoughts and prayers to Carol and family. Jay was a amazing guy. I loved working for him at the ISU dairy farm. He was truly a man that loved his work kids and his dairy cows. I enjoyed visiting with with Carol and Jay at their garden area at the farm. Cherish the many wonderful memories of Jay!
Jay was such a kind hearted soul the angel of man kind. He will be missed greatly because he touched everyone he met.
Hope you guys are holding up OK. Getting a lot of well wishes from down home. Lots of old friends and family down here sending their love. Passing it on to Carol and the kids.
Such a shock for you all. Praying for God's comfort and love during this difficult time.
I am feeling very lucky to have known Jay in my life. What a gem of a person!