Michael "Mike" Dean Scrabeck
Visitation
Date: Saturday December 03, 2022
Time: 1:00 pm - 4:00 pm
Location: Byron Funeral Home [ view map ]
Burial
Location: Minnesota State Veterans Cemetery - Preston [ view map ]
Celebration of Life
The family will also be celebrating Mike's life on Sunday, December 4th at the Kasson American Legion from 2:00pm to 5:00pm.

Printer Friendly Version

Share on Facebook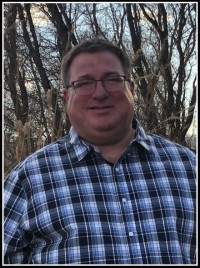 Date of Birth:
Saturday, November 11, 1972
Date of Death:
Monday, November 28, 2022
Age:
50 years old
Michael "Mike" Dean Scrabeck
Michael D. Scrabeck
Michael "Mike" Dean Scrabeck passed away on Monday, November 28, 2022.  He was born to Rosemary "Barrett" Scrabeck & Larry Scrabeck on November 11, 1972.
Mike was a graduate of Spring Valley High School in 1991.  He then entered the U.S. Army, Former Airborne Infantry, Unit Armorer, on June 4, 1991.  Mike received many medals and achievements during his service, including the National Defense Service Medal, Expert Marksmanship Qualification Badge with Rifle Bar, as well as many other badges and ribbons.
In 1996, after his four years of service he began his career at Crenlo Engineered Cabs in Rochester, Minnesota where he started as a press break operator, he was then promoted to Tooling Service Supervisor.
Mike married Jessica Lynn "Melby" Scrabeck on December 9, 2006.  They have 2 sons Owen Michael and Carson Alan.
Above all else Mike loved spending time with his wife and kids.  He was a master on the grill, smoker, and at making mead and loved to share his creations with everyone.  He enjoyed shooting guns, bullshitting, and picking on, with anyone and everyone.  He was active with all activities his boys were involved with including Boy Scouts, Football, and Baseball.
Mike is survived by his wife Jessica; sons, Owen (14) & Carson (13).  As well as his mother, Rosemary Scrabeck and grandmother, Emily Morgan; brother Brian; mother-in-law, Ginny Melby, father-in-law, Richard (Regina) Melby; brothers-in-law, Mike (Jennifer) Melby, Brian Heim, and Patrick (Heather) Thommen; nieces and nephews, Aubrianna Thommen (19), Peighton Thommen (13), Logan Melby (13), April Scrabeck (12), Colton Melby (8), and great-niece, Kalani Thommen; as well as numerous aunts, uncles and cousins.
He was proceeded in death by his father, Larry Scrabeck, grandparents Charles Morgan, Rollyn Scrabeck, Don & Bette Barrett and several aunt and uncles.
Visitation will be held from 1:00 to 4:00 p.m. on Saturday, December 3rd at the Byron Funeral Home.  Celebration of Life will be on Sunday, December 4th from 2:00 to 5:00 p.m. at the Kasson American Legion.  Burial will be on Tuesday, December 6th at 11:00 a.m. in the Minnesota State Veterans Cemetery in Preston, Minnesota.
In lieu of flowers, donations are preferred to the family or a charity of your choice.
Condolences

Printer Friendly Version
The family of Michael "Mike" Dean Scrabeck has received the following condolences.
Jessica and boys,
We are so sorry for the loss of your father and husband. You are in our prayers and thoughts!
Sincerely, the Olsons
My sincerest condolences to Mike's Family
I worked with Mike at Crenlo for many years,
and shared some great times together, I will greatly
miss him.
Sincerely Steve & Beckie Palmer.
Family,
My sincerest condolences. I worked with Mike. He will be missed. His positive attitude and upbeat personality will be missed at Crenlo. I always enjoyed our conversations!
Mike Ohlhaber
Deepest condolences to you and your family for your loss. May your happy memories give you peace and comfort during this challenging time.
-Lee Family-
I'm so sorry for your family's loss.
So very sorry for your loss, thinking of you all!
My heart goes out to Mike's family, I was so astonished to hear this bad news! Mike was a good human being, he was my friend and fellow worker and fellow veteran! He was Army, I was Navy, so we gave each other grief as often as we saw each other! He made being at work a little more fun! Mike will be missed greatly, God bless his family and his memory!
Jessica and Family,
My family is so very sorry for the loss of Mike. I would always see him outside grilling, enjoying the bonfire or working on the yard. He was a great person and will be missed.
As Neighbors, please reach out to us for ANYTHING. We are all here to support you in whatever we can!! Laugh, talk, cry, have a beer or just to sit still.
May each passing day offer grace and the loving memories of Mike. God Bless.
Kim Stolp
Jessica and boys,
I am so sorry for the loss of your husband and father. Please know you are my prayers and thoughts. May your memories offer peace as he lives eternally in your hearts.


Sincerely,
Cheryl
I am so terribly sorry for your loss! Mike was a good friend of my son, Ben, and spent a lot of time at our house in Spring Valley while they were in high school. Ben and Mike enlisted in the army at the same time and remained lifelong friends. Mike was a friendly guy and we enjoyed his company. He will be missed.
I started the same year as Mike at Crenlo. I enjoyed working with him and was grateful for his volunteer work on the EAC team. Even though I retired this year, I know Mike will be greatly missed at Crenlo, as he will be by family.
My deepest condolences to the Scrabeck family. He was a wonderful coworker to have and could always make people smile and laugh. A wonderful soul that will surely be missed by all that knew him. May precious memories bring you all comfort and peace during this time.
Amber Elliott
The Mills family (Candee, Gabriel, Theodore, Loukas and Gary) would like to send our deepest condolences to Jessica, Owen and Carson, as well as the rest of the family. Your hearts and thoughts are in our prayers. Mike was always a joy to speak with, his light shined down and will continue to.
Gary, Candee, Gabriel, Theodore and Loukas Mills
I am so sorry for your loss. I knew Mike from Crenlo. He was always so kind and fun to be around.
"I am a trooper of the ski! I am my Nation's best! In peace and war I will never fail, Anytime, Anyplace, Anywhere... I am Airborne!"
RIP my fellow friend and soldier.
Mike was a kind and hilarious human being. Spending time around him, it was not unusual to have your side hurting from laughing so hard.
We served together in the military, even putting up with each other as roommates for a few years.
His loss comes as a shock. The world is a darker place without him.
My wife and I offer our deepest sympathy to Jessica and the boys.
So sorry for your loss. Prayers for all. I only met him once or twice but a very nice gentlemen and after loosing his dad way to soon, this is so sad for his family.
Prayers for all.