Printer Friendly Version

Share on Facebook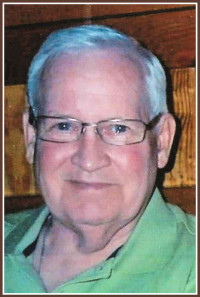 Date of Birth:
Wednesday, October 21, 1936
Date of Death:
Saturday, January 12, 2019
Age:
82 years old
Max R. Kingsbury
Max Richard Kingsbury, 82, of Byron, passed away peacefully, Saturday, January 12, 2019.
Max was born on October 21, 1936 in Rochester to Max and Maxine (Brumm) Kingsbury.  He married Judy Hoban on May 10, 1958.  The couple moved to Byron in 1962 where they raised their family.
Max worked for IBM for 30 years and then opened a photography studio where he worked side by side with his wife Judy.  Judy passed away on August 13, 2018.
Max is survived by his three children; Brian Kingsbury of Rochester, Randi (Tom) Swanson of Byron and Bonny (Mathew) Churchill of Kasson; three grandchildren, Erik (Jess) Swanson of Byron, Andy (Karen) Swanson of Hackensack and Jackson Churchill of Kasson; four great-grandchildren; Cody and Connor Swanson of Byron, Colson Churchill of Dodge Center and a great-granddaughter, Hazel Swanson of Hackensack.  He was preceded in death by his wife Judy and daughter Kristine.
A Memorial Service for Max will be at 2:00pm, Thursday, January 17, 2019, officiated by Rev. John Lasuba, at Byron Funeral Home, 1620 Voll Drive NW, Byron, MN. Visitation will be one hour prior to the service.  Burial will be at the Byron Cemetery at a later date.
In lieu of flowers, the family suggest memorials to Seasons Hospice or Christ the King Catholic Church in Byron.
Condolences

Printer Friendly Version
The family of Max R. Kingsbury has received the following condolences.
How difficult for your family to have Max leave you so soon after Judy. I hope the thought of them rejoicing together in Heaven will bring you comfort and peace.
I am sending a donation to a mission to have Max remembered in their prayers and masses.
As a classmate of Judy's, I had the privilege of seeing Judy and Max at a reunion lunch in Rochester in June.
Chris & I were saddened to hear of Your Dad's passing. We want to convey our sympathy and we will keep all of you in our thoughts & prayers. A couple things I will remember my cousin Max by are: His love of hunting pheasants on the farm, his photography of my Dad & Mom's 50th Anniversary and his woodworking which he gave me some lovely pieces this past Sept. I will treasure those forever and tell my grandchildren about him. I will be giving a donation to a Hospice group here in Calgary. Love to you all, Chris & Carol Reid