Printer Friendly Version

Share on Facebook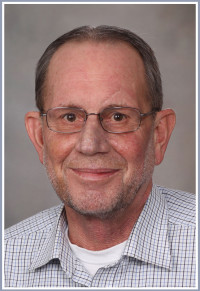 Date of Birth:
Tuesday, March 9, 1954
Date of Death:
Thursday, August 26, 2021
Age:
67 years old
Mark J. Donovan
Mark J. Donovan, 67, of Byron passed away Thursday, August 26, 2021, at his home, surrounded by his loving family.
Mark was born on March 9, 1954 in Rochester to Darlene (Dahl) and Robert Donovan.  He grew up in rural Rochester and attended Rochester Catholic Schools. He graduated from Byron High School in 1972, then went on to attend Rochester Area Vo-Technical School.
He married Judy Prigge of Byron on June 22, 1974. Together they raised their family in Byron. The couple was later divorced.
After 40 years with Mayo Clinic, Mark retired in 2014. At the time of his retirement, he was a Facilities Operations Coordinator but had been associated with many projects during his time at Mayo.  He held positions as a designer and drafter, construction manager, facilities division coordinator and maintenance supervisor.  He was proud to have been a charter member of the Mayo Heritage Days Committee as well as helping to start the Mayo building commissioning process.
In his spare time, Mark enjoyed hunting, fishing, golfing, mowing the lawn and watching Minnesota Sports.   He loved spending time with his family and friends, especially his grandchildren.  He also enjoyed spending time with his dog, Flash.
Mark is survived by two sons; Matt (Stephanie) Donovan of Byron and Michael (Heather) Donovan of Byron, a daughter; Michon (Ty) Proper of Stewartville and 6 grandchildren; Miles and Mason Donovan, Elle and Cora Donovan and Irelyn and Estelle Proper; two sisters; Donna Diderrich of Kasson and Kay (Rick) Schmidt of Byron as well as his step-mother, Jane Wegman of Rochester.  He was preceded in death by his parents.
A Memorial Mass for Mark will be at 11:00am, Wednesday, September 1, 2021, at Christ the King Catholic Church in Byron with Rev. John Lasuba officiating.  Visitation will be from 9:00am – 11:00am at the church prior to the service on Wednesday.  Burial will be at Calvary Cemetery in Rochester.
Condolences

Printer Friendly Version
The family of Mark J. Donovan has received the following condolences.
Your family is in my thoughts during this difficult time. Mark was a very good friend, he will be missed. NAMASTE
I had the privilege of meeting Mark when I worked for Mayo. I enjoyed exchanging hunting stories with him. Mark was a very gentle and good man he will be greatly missed.
I grew up spending a lot of fun times with my Donovan cousins. I have such great memories of Mark and those memories will always hold a special place in my heart. Mark was such a kind and generous person. My husband and I visited Mark a few short weeks ago and I am so thankful that we were able to do that and let him know how loved he was. Rest in peace cousin.
My sincerest condolences go out to Marks family and friends. He was a good man and a friend of mine for 60 years. May his Soul Rest In Peace and may he Rejoice in the Glorious Presence of his Heavenly Father. In Jesus Name I pray. 🌿
Mark Joseph - a piece of my heart is gone forever. Heaven will give you the peace you struggled to find here on earth. Love to you till we meet again!
I knew Mark when I was employed at the Mayo Medical Center (MMC). Mark was an exceptional person and a valued MMC Employee. My sympathy to all the members of the Donovan family. God Bless.