Visitation
Date: Sunday April 21, 2019
Time: 12:00 pm - 1:00 pm
Location: Dodge Center Seventh-day Adventist Church [ view map ]
Funeral Service
Date: Sunday April 21, 2019
Time: 1:00 pm
Location: Dodge Center Seventh-day Adventist Church [ view map ]
Burial
Location: Wildwood Cemetery - Wasioja [ view map ]

Printer Friendly Version

Share on Facebook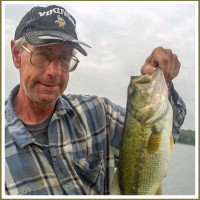 Date of Birth:
Friday, October 4, 1957
Date of Death:
Tuesday, April 16, 2019
Age:
61 years old
Mark Dennis McNeilus
Mark Dennis McNeilus, age 61, of Dodge Center, passed away peacefully Tuesday at his home after a courageous battle with cancer.
Mark was born October 4, 1957 in Portage, WI, to Dennis and Marge McNeilus.  Mark became a world traveler at three months of age as he and Marge traveled by ship to Yokohama, Japan to join Dennis while stationed in Yokosuka, with the US Navy.  The family moved back to the US in 1959 and lived in Galena, IL later moving to Dodge Center in 1967.
Mark attended Dodge Center Elementary and High School for grades 5-9th , he graduated from Little Creek Academy, Knoxville, TN. in 1975 and later attended Southern Adventist College, near Chattanooga, TN.   Mark returned to Dodge Center and during his working life, he worked for McNeilus Truck & Manufacturing, Lin's Iron & Metal and McNeilus Auto and Truck Parts.
Mark enjoyed many activities.  He was a runner and on the high school track team where he lettered as a freshman.  He continued to run and completed a marathon in 1977.  Mark was passionate about fishing and would fish all night along the Mississippi, trying to outwit the large flat head catfish, which were released to fight another day.  He loved going "Up North" and fishing at Juggler Lake, Waubun, MN.   Mark was a patient and skilled fishing instructor to his many nephews.  He enjoyed playing on local bowling, pool and softball leagues.   Mark was amiable with a great sense of humor which endeared him to many.
Mark married Donna Brekke in 1983.  They had two children and later divorced.
Mark is survived by his two children, Ryan of Dodge Center, and Jennie (Kyle Kiefer) of Stewartville, MN., two granddaughters, Rylee and Esme, his parents Dennis and Marge McNeilus of Dodge Center, two sisters Gwen McNeilus (Peter Mongroo) of Orinda, California and Luonne Malone (Mark) of Keller, Texas, a brother Linden McNeilus (Krista Arneson) Duluth, MN, as well as 5 nephews Patrick, Jonathan and Daniel Burnes and Tyler and Derek Malone.
We thank those individuals who were helpful in so many ways, especially close friends Kathy Clark and Scott Roles.  Mark will be greatly missed by all.  In lieu of flowers, donations may be made to Mayo Clinic Hospice, your local humane society or the charity of your choice.
Visitation will be held Sunday, April 21, at 12 noon with the funeral service following at 1:00 PM at the Dodge Center 7th day Adventist Church, 410 S.W. 3rd Ave. Dodge Center, MN, officiated by Carroll Wheeler.  Burial will be at Wildwood Cemetery in Wasioja, MN.
Blessed be his memory.
Condolences

Printer Friendly Version
The family of Mark Dennis McNeilus has received the following condolences.
Dear Denny and Marge,
I am so sorry for the loss of your son. Memories grow even more precious when we see that those we've loved live on withing our hearts. You are a good and loving family. I am thinking of you at this difficult time.
Love,
Jan
I would like to send my deepest sympathies to Family and Friends of Mark. I knew Mark from pool league. He was a great guy.
Sorry for your loss.??
Dear Aunt Margie and Uncle Dennis, Louann, Gwen and Linden,
I am so so sorry for the loss of Mark. Words can not Express my sadness for you all especially Aunt Margie and Uncle Dennis. Parents should never have to bury a child. May it bring some comfort to know he is not suffering any more and you will once again be together in heaven.
Sincerely, Cindy and James Vest and family.
Our prayers will be with you all.
Dennis, Marge, and family - we are so sorry for your loss. May your faith in our living God and loving memories bring you peace during this difficult time.
My mind still talks to you
and my heart still looks for you
but my soul knows you're at peace.
You are in our thoughts and prayers.
Budd and Pam Murray
Mark was one of those people who could make you smile without having to say a word. I am blessed to have been able to call him my friend for many years. I will see you again on the other side of the stars. ?
So sorry for your loss. My prayers and thoughts are with the family.
It is with deep sadness we mourn the passing of Mark. Our deepest sympathy to the Family of Mark McNeilus.