Visitation
Date: Wednesday October 07, 2020
Time: 4:00 pm - 7:00 pm
Location: Byron Funeral Home [ view map ]
Second Visitation
Date: Thursday October 08, 2020
Time: 10:00 am - 11:00 am
Location: Christ The King Catholic Church [ view map ]
Funeral Service
Date: Thursday October 08, 2020
Time: 11:00 am
Location: Christ The King Catholic Church [ view map ]
Burial
Location: Pine Island Cemetery

Printer Friendly Version

Share on Facebook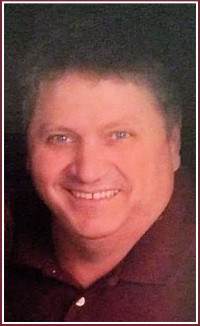 Date of Birth:
Thursday, December 6, 1956
Date of Death:
Friday, October 2, 2020
Age:
63 years old
Leslie R. Kunz
Les Kunz, 63, of Byron, MN, passed away on Friday, October 2, 2020 at St. Mary's Hospital due to complications from surgery.
Les Kunz was born on December 6, 1956 in Zumbrota, MN, to Jim and Doris (Archer) Kunz. He went to West Concord School through the 11th grade and graduated from Pine Island High School in 1975. On November 3, 1991, he married Christine Bruender at Immaculate Conception Catholic Church in St. Clair, MN. The couple lived on a farm west of Pine Island and raised their three children there. In November 2016 the couple moved to Byron, MN. Les grew up on the family farm east of West Concord. He bought his first farm in 1985 and farmed until 2005; he retired early due to a physical disability. Les loved his family, traveling and spending the winter at his other home in Mission, TX. In his younger years, he enjoyed bowling, snowmobiling, playing cards and his sheep on the farm. He was a member of the Pine Island Jaycees. He was Chapter President in 1986-1987. Les went on and became a successful leader in the organization serving as Regional Director, South Area Vice-President and a State Vice President. He was also a JCI Senator 47471. He ran for State President of the MN Jaycees in 1992. He was a member of Christ the King Catholic Church in Byron.
He is survived by his wife, Christine, children Jacob, Anna and Lucas, and granddaughter Lillian (his princess) all of Byron. His mother, Doris, of West Concord, a sister, Diane (Scott) Budensiek, of Zumbrota and three brothers, Jerry (Shelly) of Pine Island, Dennis (Brenda) and Dan (LeaAnn) both of West Concord as well as a sister-in-law, Debbie of Pine Island and many nieces and nephews. He is preceded in death by his father, Jim, and two brothers, Larry and Dale, and his maternal and paternal grandparents.
The funeral home and the church should be able to accommodate those attending. Masks will be required & social distancing will be followed.
Online condolences are welcome at www.byronfuneralhome.com.
Condolences

Printer Friendly Version
The family of Leslie R. Kunz has received the following condolences.
Chris and family,
We wanted to send our condolences. All of your pictures on Facebook really showed a loving person who will be greatly missed. Our prayers are with you!
Mary and Paul
Our thoughts and prayers are with you all during this difficult time. Les will be missed dearly. He truly was a good guy!
We are so sorry for your loss. Our thoughts and prayers are with the entire Kunz family. May Les rest in peace.
Les was one of the nicest people you would ever want to meet. He would always have a sparkle in his eyes and a laugh when visiting with him.
He was just a really good person. Everyone that knew him is going to miss him.


Christine, you were fortunate to have him as your husband and soul mate. There's a special place in heaven for him.
Mike Nevin
Chris & Family - I am so very sorry for your loss! Les was a good man. May the good memories and the love for each other, help you thru the coming weeks. We all know that this is his favorite time of the year...Love, Hugs and Prayers!!!
We are so sorry to hear about your loss. Our thoughts and prayers are with you all at this time.
Chris and Family....blast from the past. Thinking of you and remembering wonderful memories with great friends.
lavonne
Prayers to your family during this time of great loss. I enjoyed talking with Les. In spite of his medical concerns he had a good attitude toward life. He is missed.