Visitation
Date: Friday October 18, 2019
Time: 4:00 pm - 7:00 pm
Location: Byron Funeral Home [ view map ]
Second Visitation
Date: Saturday October 19, 2019
Time: 10:00 am
Location: Byron United Methodist Church [ view map ]
Funeral Service
Date: Saturday October 19, 2019
Time: 11:00 am
Location: Byron United Methodist Church [ view map ]
Burial
Location: Byron Cemetery

Printer Friendly Version

Share on Facebook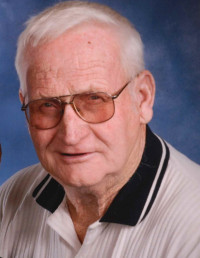 Date of Birth:
Tuesday, July 25, 1939
Date of Death:
Monday, October 14, 2019
Age:
80 years old
Larry E. Brooks
Larry Evans Brooks, 80, of Byron passed away on Monday, October 14, 2019.
Larry was born on July 25, 1939 to William and Anna (Olson) Brooks.  He lived his entire life in Byron and now lived just across the field from the house he was born in.  Larry graduated from Byron High School in 1957.
Byron was always very special to Larry and he spent his whole life building housing and business developments and was a brick layer, by trade.  He was also a farmer and enjoyed his tranquil time in the fields getting his much needed "therapy time".  Larry didn't have much time for hobbies as he was always too busy working; however, he would always try to find time for hunting.  He also took up the game of golf, late in his life, during his retirement years.    For the past 10 years he and Sandy have wintered in Sun City, Arizona and he played golf almost every day, trying to become a better player.
He is survived by his wife of 59 years, Sandra Brooks; his daughter Denys Brooks; his son Bryan Brooks; sister in law Ruth Brooks; many nieces and nephews which includes one extra special niece, Lynn Wytaske.  He is preceded in death by his parents and his siblings Wallace, Russell, Dale and Audrey Fuchs.
The funeral service will be held at 11:00am on Saturday, October 19, 2019 at the Byron United Methodist Church with Pastor Beth Perez officiating.  Visitation will be held from 4:00pm to 7:00pm on Friday evening at the Byron Funeral Home (1620 Voll Drive NW, Byron, MN 55920) and from 10:00am until the time of the service on Saturday at the church.  Burial will be in the Byron Cemetery.
In lieu of flowers, the family suggests memorials be made to the Byron United Methodist Church or to the donor's choice.
Condolences

Printer Friendly Version
The family of Larry E. Brooks has received the following condolences.
To the entire Brooks families, I am truly sorry for your loss, I am unable to be there, my prayers and condolences to all of you love Kim.
He will be missed by many our feelings are with you Sandra and your family.
Dear Sandy, Denyse and Bryan,
My thoughts and prayers are with you during this difficult time. Larry was such a great man that will be missed. He provided so many positive contributions to people around him and to Byron. As younger man I enjoyed time sitting in Larry's office and talking about family, business, horses, investments and life. His wisdom was shared generously and is so appreciated to this day. Rest in peace Larry.
Shayn Carlson
We want to express our sincere sympathies in your time of need... Pat and I are out town and want to express our feelings for this sad time!!!
Sandy and family,
Please accept my deepest sympathies. So sorry to hear of Larry's death.
Memories are the legacy of love.
Prayers,
Annie
I am so very gadded of Larry's death. So unreal......I remember when I was back home in September as I call from Byron Cemetery at Mom & Dads site and Larry said come out to the house and I did. It was a great visit with Larry and & Sandy. So glad we had the great visit and so happy I did. God Bless you Sandy and your entire family.
Don Caulfield
My thoughts and prayers are with your family. May your memories carry you thru this difficult time.
So sorry for your loss, Larry will be missed by many.
I am so sorry to hear about Larry. Lots of great memories from back in our 4-H and Horse Show Days. Sandy, Denyse, and Bryan you are in my thoughts and prayers - cherish all the memories.
Uncle Larry built Byron. I would like to believe Larry is reunited with Audrey, Wallace , Russ, Dad and Grandpa and Grandma watching wild kingdom and eating jello like we did on Sundays so long ago. Larry will be missed by so many people. Sandy Denys and Bryan you have our deepest sympathy.
My thoughts and prayers go out to friends and family. Always hard to lose someone so dear. They say when someone you love passes away, it puts a little bit of heaven in your home.
God Bless
jennifer Honnert and family
So sorry for your loss my pray go out to the family. I grownup in byron. My dad know him work with him
Claude schimek
Sandy & Family,
We were so shocked to hear of the passing of Larry! Seems so unreal since I just saw him on Saturday! Please keep all the wonderful memories close. He truly had such a wonderful smile! Thoughts and prayers are with you all!
I am so incredibly sorry for the loss of a beautiful person. He was one of a kind and really cared about people. I have so must respect for him his man! God bless family and those that were close to the family, horrible lose, I'm so sorry.
Sandy: There are no words, only tears. I will miss him . . . he has always been so good to me. May he rest in peace and may you find the strength to keep going.
Sandy: I AM TOTALLY SHOCKED AND SAD. I WISH I WAS THERE TO GIVE YOU A HUG. PLEASE KNOW I AM PRAYING FOR YOU AND YOUR FAMILY. K