Visitation
Date: Thursday October 12, 2017
Time: 4:00 pm - 7:00 pm
Location: Byron Funeral Home [ view map ]
Visitation
Date: Friday October 13, 2017
Time: 10:00 am - 11:00 am
Location: Community Celebration Church [ view map ]
Memorial Service
Date: Friday October 13, 2017
Time: 11:00 am
Location: Community Celebration Church [ view map ]

Printer Friendly Version

Share on Facebook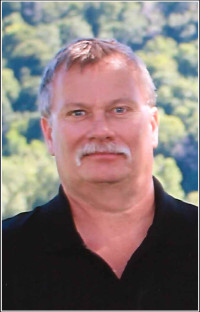 Date of Birth:
Sunday, July 7, 1963
Date of Death:
Saturday, October 7, 2017
Age:
54 years old
Keith John Stachowitz
Keith John Stachowitz, 54, of Byron, died unexpectedly at his home on Saturday, October 7, 2017.
He was born on July 7, 1963 in Winona, MN to Eugene "Gene" and Eunice (Folsom) Stachowitz.  He graduated from Winona High School in 1982.  On February 17, 1988, Keith married Linda Matthees in Reno, Nevada.  The couple made their home in Byron.
Keith was a heating and cooling technician for over 20 years initially with Tonna Heating and Cooling and then at Air-Tech Mechanical.  Most recently, he was employed at Con-Tech Manufacturing in Dodge Center.
In 2015, Keith was baptized and became a member of Community Celebration Church in Kasson.  His faith made a significant impact on Keith and played a key role in his life.
Keith is survived by his wife Linda; son Michael and daughter Shelby; father, Gene Stachowitz of Winona; brother, Curt (Traci) Stachowitz of Winona; sister, Jane (Paul) Brandt of Beaver Dam, WI; mother-in-law, Janette Matthees of St Charles, sister-in-law, Mona Scott of Oakdale; nieces and nephews, Derek and Kimberly Brandt, Hayley Scott, Ryan (Anna) Stachowitz, Ross (Crystal) Stachowitz and David Babcock; one great-nephew, Koby Stachowitz and uncle and aunt, Frank and Pat Folsom.
He was preceded in death by his mother, Eunice Stachowitz, father-in-law, Eldor Matthees and by his grandparents.
Keith enjoyed special family vacations to Duluth, dirt track racing (favorite track was Mississippi Thunder Speedway), NASCAR, especially watching Dale Earnhardt and Dale Earnhardt Jr., shooting pool, collecting Coca-Cola memorabilia and NASCAR die casts.  He was proud of his 1979 Silver Anniversary Trans Am.  He loved watching hockey (Dallas Stars), WWE and his all-time favorite team the Minnesota Vikings.
A Memorial Service for Keith will be at 11:00AM, Friday, October 13, 2017 at Community Celebration Church, Kasson, with Pastor Steve Larson officiating.  Visitation will be 4:00PM – 700PM Thursday, October 12, 2017 at Byron Funeral Home and one hour prior to the service at the church on Friday.
Condolences

Printer Friendly Version
The family of Keith John Stachowitz has received the following condolences.
Dear Stachowitz Family, Thinking of you all and keeping you in prayer during this time. Virginia Scharmota-Hansen
My heart is saddened and words fall short of expressing my sorrow for your loss. Thoughts and prayers are with you. Love and friendship, Wendy
Wow very sad; so young. Worked with Keith at Winona Bowl MANY years ago. Really a nice guy and sorry to have lost track of each other over the years. One of the good guys.
Linda, Shelby and Michael,
I am so sorry to hear of Keith's passing. He was a great guy. I will truly miss his visits to chat about cars and other mechanical things that we had a common interest in. He was always fun to talk to, even though it seemed like he was always in a hurry to get going. I wish I would have spent more time with him when I had the chance. It is so easy to take others for granted and we realize this only after they are gone. I will miss him but never forget him. May you find comfort in knowing he is with the Lord and is in peace.
Please let us know if Erleen and I can do anything to help you during this difficult time. We will be thinking of you and praying for you in the days ahead.
Al and Erleen Hartleip and family
Linda and family so sorry for your loss we will keep you in our thoughts and prayers. Please let me know if you need anything Deanna and Bruce Hanson
Linda, Shelby and Michael: We are so sorry for your loss. You are all in our thoughts and prayers. Know that he is in heaven now and watching over you. He is at peace. In the long days ahead may your happy memories and your faith in God sustain you. Know we are here for you. Donna and Jerry (Jordon and Kelsey)
My condolences to you and the family. My thoughts and prayers are being sent your way.
I am so sorry to hear of Keith's passing. Please know you are all in my thoughts and prayers. I can't think of growing up on Westdale without thinking of Keith and Curt and Jane. We had some great times! Take care. ?????
I knew Keith in his early twenties when I became friends with Jane and the entire Stackowitz family. He had a great laugh and a twinkle in his eye so I never knew if he was serious or not when he would crack a joke. He will be missed greatly, but not forgotten as long as he remains in our memories.
It was so sad to hear of the loss of Keith, Keith worked for us for years at Winona Bowl, we had many many good times. I saw Keith here and there over the years and we always enjoyed talking about our years at Winona Bowl and all the friendships we created. Life can be so challenging sometimes and we never know what "The Big Guy" has in mind for us. I'm so glad you put your faith in his hands. We are unable to make it to the wake or funeral, but please know our prayers are with all of the family members. Rest in peace my friend!
Cindy and Chuck Westby
Linda and family,
Praying for comfort, strength and faith in the times ahead.
"Where there is deep grief, there was great love."
Love,
Sue Shea
Great person went to school from jefferson thru senior high ..such a sad thing to happen so very young...my thought and prayers are with your family...RIP
To Linda, Michael, Shelby, and all of Keiths family,
I know you do not know me, but I will be praying for all of you to find peace and healing in serenity in this difficult time. Keith was a good man. I had the pleasure of meeting him around 2 years ago at CCC, and we became acquainted quickly on account of our shared interests. I talked racing with Keith almost every time I saw him. His smile and his laugh were infectious, I couldn't help but be happy in his presence.
May this loss be eased by the memories you have and the knowledge that Keith impacted many people. God bless you all.
With my deepest regards,
Jeff Kunkel
Dear Linda,
So sorry to hear of the passing of your husband. You and your entire family are in our thoughts and prayers. I pray the Good Lord give you the strength to bear this loss; soothe your pain, and bring a smile to your face each time you remember the beautiful memories with your dear husband. May he rest peacefully in the arms of the Lord. Please be strong. God bless. Daniel Dogo-Esekie (Human Resources - Mayo Clinic)
Linda and Family,
We are so sorry for your loss. Our deepest condolences to you and your family. Please let us know if we can do anything to help. Our thoughts and prayers are with you all. May God watch over you and bless you with strength and love during this difficult time.
With our deepest sympathy,
Lori, Joaquin and Alexis Sanchez
Linda and family,
I am so very sorry for your loss. My thoughts and prayers are with you in this difficult time. Please let me know if I can do anything to help.
We are so sorry for your loss. He was a great employee and coworker.
-From Con-Tech Family
My Heart holds you tightly in these days forward. I always looked forward to Keith picking up every night because it was always a challenge getting him to talk. Over the years, our friendship grew and the conversations always made me laugh and smile. After I attended my first Nascar race, I think that's when Keith thought I was a pretty cool daycare Mom.
Love you all,
May you find Peace in all of the memories you shared.
Ann