Janice "Jan" Kay Longmuir
Visitation
Date: Saturday September 09, 2023
Time: 10:00 am - 11:00 am
Location: Christ Lutheran Church [ view map ]
Funeral Service
Date: Saturday September 09, 2023
Time: 11:00 am
Location: Christ Lutheran Church [ view map ]
Burial
Location: Taylorsville Cemetery [ view map ]
Live Stream
Christ Lutheran Church will be live streaming the service, you can view by clicking here.

Printer Friendly Version

Share on Facebook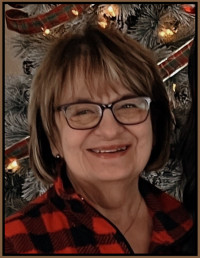 Date of Birth:
Thursday, June 26, 1947
Date of Death:
Wednesday, August 30, 2023
Age:
76 years old
Janice "Jan" Kay Longmuir
Janice (Jan) Schmidt Longmuir, 76, of Byron, MN died Wednesday, August 30, 2023 at her home after a brief and courageous battle with cancer.
Jan was born June 26, 1947 in Oelwein, Iowa to Alfred and Margaret (Lauck) Schmidt where she grew up on the family farm with her siblings Duane and Dorothy.  Eventually, she was in the first graduating class of Starmont High School in 1965.  On August 5, 1967 she married her high school sweetheart, Robert (Bob) Longmuir.  They lived the first 2 ½ years of marriage in Okinawa, Japan while Bob was serving in the Army Security Agency.  After returning to the United States, they continued their college education at the University of Northern Iowa, Cedar Falls.  Jan graduated in 1972 with a BA Degree in Library Science.
Jan and Bob began their education careers in Clarksville, Iowa where she was a school librarian and he was a business education teacher.  In 1977, they welcomed their son Scott into the family and in 1979 they welcomed Jennifer into the family.  Jan was a stay-at-home mom to her children during their younger years, but then in 1990 returned to her librarian work once they were older.  She worked in several communities, including New Hampton, Fredericksburg, and the Sumner-Fredericksburg School districts until she retired in 2010.
Through the years, Bob, her children, and grandchildren were truly the most important parts of her life and were greatly cherished.  She loved attending school and community events with Bob, her children's and grandchildren's school and sporting events, and trips with her family.  She was active in the churches in the communities where they lived and maintained great friendships through the years in those communities.  She moved to Byron, MN, in 2019 and became an active member of Christ Lutheran Church in Byron and also did volunteer work with the Alzheimer's Association and Rochester Hope Lodge.
Jan is survived by her son, Scott and his wife Liz of Zionsville, Indiana; her daughter Jennifer O'Donnell of Byron, Minnesota; five grandchildren, Sierra, Taylor, Carson, Caden, Sydney; one great grandson Kohen; sister Dorothy (Al) Nus of Flat Rock, North Carolina; brother-in-law Ron (Rosemary) Longmuir of Manchester, Iowa; sister-in-law Mila (Kim) Smith of Shell Rock, Iowa and nieces and nephews.  She is preceded in death by her husband Robert (Bob) Longmuir, mother Margaret, father Alfred, and brother Duane.
Please direct memorials to the Longmuir family which will be donated to Rochester Hope Lodge, American Cancer Society and adoption agencies.
The family kindly requests no lily floral arrangements due to allergies.
Condolences
Be the first to sign the guestbook for the family of Janice "Jan" Kay Longmuir.