Visitation
Date: Wednesday May 12, 2021
Time: 3:00 pm - 7:00 pm
Location: Byron Funeral Home [ view map ]
Second Visitation
Date: Thursday May 13, 2021
Time: 10:00 am - 11:00 am
Location: Faith Lutheran Church [ view map ]
Funeral Service
Date: Thursday May 13, 2021
Time: 11:00 am
Location: Faith Lutheran Church [ view map ]
Burial
Location: Wildwood Cemetery - Wasioja [ view map ]
Important Information:
Please note that if you are coming from the west on US Hwy 14, there is extensive road construction that changes daily between Owatonna and Dodge Center so please allow extra time.

Printer Friendly Version

Share on Facebook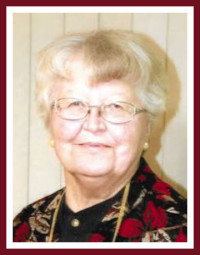 Date of Birth:
Thursday, April 22, 1943
Date of Death:
Thursday, May 6, 2021
Age:
78 years old
Janice Audrey Lorch
Janice Audrey (Rice) Lorch, 78, passed away unexpectedly on May 6, 2021 at St. Mary's Hospital in Rochester, MN. She was born in Albert Lea, MN on April 22, 1943 to Harry & Ann (Terpstra) Rice and was raised in Hollandale. Janice attended Hollandale Grade School and Albert Lea High School where she graduated in 1961. She then attended Mankato Commercial College and after graduation in May 1962 began working at IBM in the Key Punch Department.  Janice was proud to have saved enough money to pay cash for a new Ford Mustang in 1966. She left IBM in the mid-1970's to devote her life to being a fulltime mom.
In the spring of 1968, she met her soon-to-be husband, Terry Lorch at the roller-skating rink in Brownsdale, MN. They were married on November 30, 1968 at the Hollandale Reformed Church on a beautiful 60°F day and made their home in Kasson, MN. In 1969, they purchased their farm north of Mantorville where they raised their four children. They welcomed Tammy, Jeffrey, Tobin, and Jay. While her children were growing, Janice spent her free time volunteering with Sunday School and Vacation Bible School as well as 4-H.
Wherever Janice went, her camera was not far away. She could always be counted on to capture special moments and loved to document everything. Many family disagreements have been settled through researching her photo albums. Janice's hobbies included making crafts and cards, writing letters, sewing, knitting, genealogy, watching war movies, and going to garage sales. Each year she looked forward to entering photos, flowers, and ear corn in the county fair. Janice especially enjoyed fishing, gardening (both vegetables and flowers) and then canning or freezing the produce she grew. However, helping Terry with the pig chores or trying to find him in a field were not her most favorite things to do. In her later years, Janice looked forward to time spent with her friends during meetings of her women's circle at St. John's Lutheran Church in Kasson and the Dodge County Extension Homemakers.
Janice's greatest joy was her grandchildren: Jacob, Julia, Carter, Audrey, Amelia, & Madisen. She attended as many of their school, 4-H, and sports activities as she could and loved to write them letters.
Janice is survived by her husband, Terry and their children:
Tammy Lorch;
Jeff & Shawna Lorch and their girls, Julia & Amelia;
Tobin & Karen Lorch and their children, Carter, Audrey & Madisen;
Jay & Sarah Lorch and their son, Jacob.
Many in-laws, cousins, nieces, nephews, and friends will miss her, too.
She is proceeded in death by her parents and siblings, Patricia, Ronald, Darryl & James, her twin brother who died the day after he was born.
Visitation will be 3-7 PM on Wednesday, May 12 at Byron Funeral Home (Byron, MN) and one hour prior to the funeral at the church. The funeral will be held at 11 AM on Thursday, May 13 at Faith Lutheran Church in Dodge Center, MN with Rev. Norman Wahl presiding. Burial will be at Wildwood Cemetery in Wasioja, MN.
Condolences

Printer Friendly Version
The family of Janice Audrey Lorch has received the following condolences.
We were deeply saddened to hear about Jan's sudden passing. She was a very kind person. Jan always welcomed us into her home every time we visited with Jeff and Shawna. I always loved exploring her gardens to see what was growing. I know she was well loved by her friends and family and will be forever missed. We are so sad for you all and send our most sincere condolences. We have made a donation to the 4H club in her honor so that other young people may have a chance to experience something she was passionate about.
I never met Janice but have had the pleasure of knowing her son Jeff for the past several years. She raised a man that has a belief in values and the worth of another person. These traits were, I'm sure, just part of his upbringing and her parenting. Thank you Janice.
Just wanted to let you all know I'm sorry to hear of your sudden loss of your wife, mother and grandmother. You are in my thoughts and prayers. Jackie Edstrom