Printer Friendly Version

Share on Facebook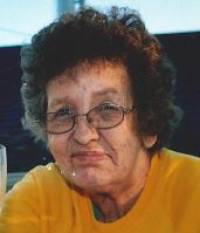 Date of Birth:
Saturday, August 7, 1948
Date of Death:
Tuesday, August 4, 2020
Age:
71 years old
Janet Louise Roush
Janet Louise Roush, 71, of Byron, passed away peacefully on August 4, 2020 at her care home in Mazeppa.
Janet was born on August 7, 1948 in New Haven, West Virginia to Emory and Anna (Martin) Roush.  As a young girl, she moved with her family to Florida, where she grew up in St. Petersburg.  In 2010, she moved to Minnesota to live with her brother Thurman in Byron.
She is survived by her brothers, Thurman of Byron and Arthur "Teddy" of St. Petersburg, FL, and her sister Cheryl (Andy) Ellenberger of St. Petersburg, FL, as well as many nieces and nephews.  She was preceded in death by her parents.
It was Janet's wish to be cremated and her ashes will be laid to rest in St. Petersburg, FL, alongside her mother and father's remains.
Condolences

Printer Friendly Version
The family of Janet Louise Roush has received the following condolences.
I was so sorry to hear of Janet's passing. I really enjoyed meeting her through Byron's Field of Flags. She was so sweet and thoughtful. R.I.P. Janet, I was lucky to have met you.
Kim
Our sympathies to Thurman and the rest of Janet's family. We will miss her, too. Janet shared her stories and gifts generously. She made the best banana bread and delighted in giving it away. She developed friendships throughout the community and was known as the "Grandma of the School." Janet amazed us by fulfilling her dream of taking a cruise to Alaska. In spite of her struggles, Janet inspired others to live their dreams, too.