Visitation
Date: Friday January 06, 2023
Time: 4:00 pm - 7:00 pm
Location: Byron Funeral Home [ view map ]

Printer Friendly Version

Share on Facebook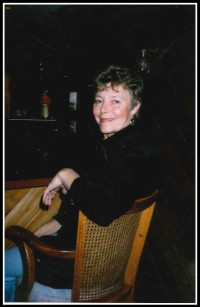 Date of Birth:
Monday, May 1, 1944
Date of Death:
Wednesday, December 21, 2022
Age:
78 years old
Janet Helen Head
Janet Helen Head, 78, of Kasson, Minnesota died Wednesday, December 21, 2022 surrounded by family at Fairview Care Center in Dodge Center.
Janet was born May 1, 1944 in Iowa to Hans and Helen (Poffenberger) Schroeder. On November 3, 1963, she married Leslie R Head in Kasson. The couple first lived on a small farm outside of Dodge Center until  1977 then moving into town. In 1999 they moved to Kasson.
While raising their two children, she took care of the family hobby farm while her husband worked away from home. In addition to being a mother, Janet worked full-time at Waters Instrument in Rochester and the Pizza Stop in Dodge Center. She was always a very hard worker.
She enjoyed cooking, reading and collecting cookbooks, golfing, chatting on the phone, having the whole family together, watching old-time westerns and sci-fi movies, and ordering her favorite lipstick from the Avon magazine.
She is survived by her daughter, Bridget Head; son, Mark (Gina) Head; five grandchildren, Mallory (Bryce Long) Myer, Austin (Shelby) Head, Whitney (Cole Schellhammer) Head, Gabrielle (Justin) Hauschulz and Vanessa (Caleb Shano) Head; four great-grandchildren, Easton and Arlo Long, Coralee Head and Miller Hauschulz. Two sisters, Barbara (David) Walters, Kathy (Mark) Hoiseth; One sister-in-law, Janis Schroeder; Three brothers-in-law, Denny Head, Mike (Linda) Head, Al (Marie) Head.
She preceded in death her husband Leslie, sister Linda Waits, brother Dennis Schroeder and her parents.
A private family prayer service will be held followed by a public visitation from 4:00 PM – 7:00 PM on Friday, January 6, 2023, at Byron Funeral Home in Byron Minnesota.
In lieu of flowers, memorials are preferred to the family.
Condolences

Printer Friendly Version
The family of Janet Helen Head has received the following condolences.
Our prayers and thoughts are with you and the family at this time. My God bless your family with all the wonderful memories of your mom, grandma, and great grandmother.

Tami and Clayton Hauschulz