Visitation
Date: Tuesday May 30, 2023
Time: 4:00 pm - 7:00 pm
Location: Byron Funeral Home [ view map ]

Printer Friendly Version

Share on Facebook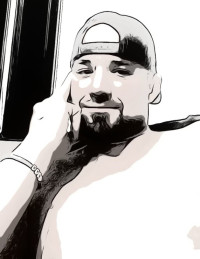 Date of Birth:
Tuesday, November 12, 1985
Date of Death:
Tuesday, May 23, 2023
Age:
37 years old
Jade A. Lutzi
Jade Allen Lutzi of Rochester, MN formerly of Byron, MN went to his forever home as a donor hero after a short stay at Mayo Hospital. Jade was a very talented contractor and painter who touched the lives of so many throughout his short life.
Jade leaves behind his daughters Paislee and Wynter; brother Scott Lutzi; mother Bonnie Lutzi; grandmother Rosemary Lutzi; stepmother Karla Lutzi; special friend Jaclyn; and numerous aunts, uncles, and cousins.  He was preceded in death by his father John Lutzi; grandfather Jack Lutzi; maternal grandparents Marge and Rod Welch; and aunt Diane Lutzi Roadway.
Jade loved being a father and a businessman.  He was smart, caring, creative, artistic, and talented in so many ways.  Jade loved to help others and would drop everything for anyone in need.  He loved his motorcycle, camping, fishing, and anything outdoors.
A special thank you to Mayo Clinic and Lifesource for their care and comfort in assisting Jade live on thru others.
Visitation will be held at 4:00-7:00 p.m. Tuesday, May 30, 2023, at the Byron Funeral Home 1620 Voll Dr NW Byron, MN. A private family funeral will be held at a later date.
In lieu of flowers, donations will be directed towards funeral costs and counseling support for his daughters or to SE NAMI.
Condolences

Printer Friendly Version
The family of Jade A. Lutzi has received the following condolences.
Bonnie & Family,
I am so sorry to hear this terrible news. My heart is with you and the family always. I wish I could be there today.


Kent
Dear Lutzi family,
Our hearts, thoughts and prayers are with you. Wishing Jade peace in the arms of his heavenly father.
With love, Tim and Jan Zamzow
Our thoughts and prayers are with you. May the Lord grant you peace through this difficult time.
So sorry for your loss and the loss of our community - I did not know Jade personally however, I do know a family member whom I have worked with for years. It breaks my heart to read the obituary and I sympathize with the loss his family and friends are feeling today. He truly died a hero. The gift of life he gave to others is remarkable. May your memories of his great qualities replace the sadness of his loss.
Kyle Klarich
So very sorry to hear of Jade's death. My sincere sympathy to all his family.
May you be at peace. Condolences to your family and loved ones.
I'm so sorry for your loss. Jade was my neighbor two houses down for the last year and he was always such a nice guy who would help anyone out with anything. I will never forget walking out of my garage this winter to a shoveled driveway and knew it was him who had helped. He will be missed and remembered for the amazing person he was. Prayers to his family and friends.