Printer Friendly Version

Share on Facebook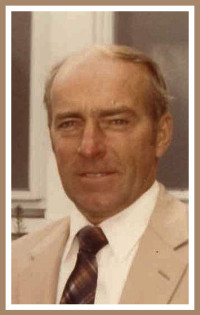 Date of Birth:
Wednesday, November 15, 1933
Date of Death:
Sunday, August 18, 2019
Age:
85 years old
Graydon Roger Fosberg
Graydon Roger Fosberg, 85 of rural Byron, passed away peacefully on August 18, 2019 at Rochester Health East Nursing Home.
Graydon was born in Maiden Rock, WI on November 15, 1933 to Milton and Lila (Roher) Fosberg. As a young boy, he moved with his family to Minnesota, living at various places in SE Minnesota before settling in rural Byron. He attended Northrop Grade school, and graduated from Rochester High School in 1951. Soon thereafter, he and his father purchased a farm west of Rochester along old Hwy 14 West. They transitioned from farming to an auto body and salvage yard business. This became know as Auto Body and Industrial of Byron.
In 1955, he married Verlene Janice Gronvold in Rock Dell, MN. Together, they raised three children. Graydon had a strong work-ethic, and was adamant about the political state of the USA, and how it affected the average citizen. He loved working in the salvage business and was proud to be an independent business owner.
He is survived by his wife Verlene of Rochester, his children Lynne Fosberg of Rochester and Kurt of Byron; a granddaughter, Jenny Dahlberg; a great-grandson, Erik Vatt and a brother-in-law Art Angove of New Berlin, WI.
He is preceded in death by his parents, his son Erik, his sister Carmen, and his special K9 Junkyard dogs.
The memorial service for Graydon will be held on Saturday, August 31, 2019 at 11:00am at the Byron Funeral Home (1620 Voll Drive NW Byron, MN 55920), with Pastor Beth Perez officiating. Visitation will be held one hour prior to the service at the funeral home. Graydon's ashes will be spread on the family farm.
Condolences

Printer Friendly Version
The family of Graydon Roger Fosberg has received the following condolences.
Condolences from the Bussell family - Rock Dell area.
Graydon and Mom were classmates at Rochester High School. I met Graydon at age 17, in the early 70's, when visiting his shop for auto parts. Graydon had a bunch of early 60's chevys and parts. I think Graydon was rather fair with me on occasion. Graydon got down in the trenches with his auto parts. And that's the image of Graydon I will always remember. I have been away for decades but happen by Graydon's on Hwy 14 occasionally. On a recent passing I noticed the solar field and communications antenna. I grinned and thought "good for you Graydon".
I wish I had known Graydon was at the East Care Center
God Bless the Fosberg Family,
Dennis Bussell
I met Graydon when I was in my early 20's. I lived in Byron. I used to go out to his yard for parts for my vehicles. I learned a lot about vehicles and politics from him. Sorry to hear about your loss.