Memorial Gathering
Date: Friday July 09, 2021
Time: 4:00 pm - 7:00 pm
Location: Byron Funeral Home [ view map ]

Printer Friendly Version

Share on Facebook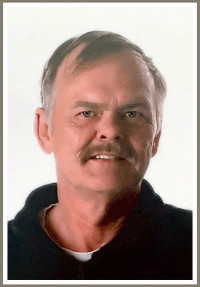 Date of Birth:
Wednesday, February 11, 1953
Date of Death:
Monday, June 28, 2021
Age:
68 years old
Glen Michael Sikel
Glen Michael Sikel, 68, of Rochester MN, died Monday, June 28th, 2021 at his home.
 Glen was born February 11th, 1953 in Owatonna, MN to Charles and Georgine (Johnson) Sikel. He was married to Dawn Sikel for 35 years and they raised their three children in Owatonna. 
 Glen was an avid trapper for many years. He enjoyed working on small home remodel projects and fixing cars.  He was a kind soul who would help anyone out when needed.  
 He is survived by his two sons, Jeffrey (Colleen) Sikel of Rochester, MN,  Jarad Sikel of Waseca, MN; his daughter Jennifer (Tyler) Even of Byron,  MN;  eight grandchildren, Logan, Ogden, Aria, Laina, Lilah, Amelia, Gavin and Athena; a brother, Thomas Sikel and his sisters; Linda (Tony) Lorentz, Gail (Ray) Hernesman, Susan Kubat, and Bernadine (John)Jobe. He is preceded in death by his parents, two brothers, a niece and a nephew.
 A celebration of life visitation for Glen will be held from 4:00-7:00 p.m. on Friday, July 9th, 2021 at the Byron Funeral Home. 
 Online condolences are welcome at www.byronfuneralhome.com
Condolences

Printer Friendly Version
The family of Glen Michael Sikel has received the following condolences.
Love and prayers to Glens family Glen will be missed so much and I know he will be watching over all of us there wont be a day that goes by I wont think of him we had so many adventures cabin outings in Wis and lots of laughs and giggles our family just loved him so much he will be forever in our hearts always god bless you all at this time. Love you all Cinamon Take care hugs and love your way. He expressed so many time how much he was so proud of his children and grandchildren it made him happy. I will miss his jokes and big caring heart.
To Jeff Sikel and family,
We are always thinking about you and your family. We have appreciate your life long friendship. If you ever need anyone or someone to listen. Just give us a call. We love you and miss you.


Keith and Tressa Baker
We are sadden to hear of Glen's passing. Our wish for the family is that the memories you have of him will console you through this difficult time.