Printer Friendly Version

Share on Facebook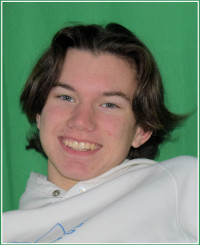 Date of Birth:
Sunday, November 25, 2001
Date of Death:
Thursday, February 8, 2018
Age:
16 years old
Fox D. Lovelace
The Memorial Service for Fox Dawson Lovelace will be at 11:00AM, Saturday, February 17, 2018 at Community Celebration Church, 27337 County Highway 34, Kasson, Minnesota, officiated by Pastor Steve Larson.  Visitation will be from 9:00AM – 11:00AM prior to the service at the church.  A private family interment will take place at a later date.
Fox, 16, of Byron, passed away at his home on Thursday, February 8, 2018.
Fox was born on Sunday, November 25, 2001, at 9:07AM to Travis and Corey Lovelace.  He loved the outdoors, hunting, fishing, skateboarding, basketball, video games, "trick" biking with his Haro, dirt-biking, snowmobiling, four-wheeling and hiking.  He enjoyed being on the water and had a strong connection with nature.  He was very intuitive, clever and had an attention for any detail.  He had a soul far beyond his years.  He was a friend to many.  He will never be forgotten.  We are grateful for every moment we were able to share with Fox and blessed to be his family.
He is survived by his father, Travis Lovelace; mother, Corey (Walker) Blumentritt; step-father, Ryan Blumentritt; brother, Connor Hagler and sister, Alyssa Lovelace; paternal grandparents, Bruce and Kathy Lovelace and maternal grandparents, Tim and Chris Edwards; uncles, Shawn (Melissa Lopez) Lovelace, Shannon (Stacy) Lovelace, Tim (Laurel) Edwards and aunt, April (Chad) Cowden; cousins, Abigail and Brayden Lovelace and Tianna and Cody Cowden.  Fox was preceded in death by his maternal great-grandparents, Bob and Joyce Walker.
In lieu of flowers, memorials are suggested to the family.
Byron Funeral Home is in charge of the arrangements.  Online condolences are welcome at www.byronfuneralhome.com.
Condolences

Printer Friendly Version
The family of Fox D. Lovelace has received the following condolences.
I want to offer my condolences to the Lovelace family and friends. It is a painful thing to lose a love one in death__ even more so when they are so young. Death is so painful that even Jesus gave way to tears when his friend Lazarus died (John 11:35). It pains our Creator, too. He calls death an enemy that he will remove forever__ 1 Corinthians 15:26 "The last enemy, death, will be brought to nothing." He never purposed his human family to die but to live and enjoy life. It is still his purpose (Psalms 37:11,29). He has promised to awaken our love ones in the memorial tombs from asleep in death__ Isaiah 26:19 "Your dead will rise ...Awake and shout joyfully you residents in the dust! ...the earth will let those powerless in death come to life." Exquisite joy it will be to see our love ones again! I hope these words give all of you comfort.
Deeply sorry to hear of Fox's passing. We pray that with family, friends, faith & time your sadness will turn to all the wonderful memories of him. His kindness was felt by all who knew him! Praying for the family during this difficult time!
The Klein's - Lyle, Tammy & Rylee
Your family is in our prayers during this time of shock and deep grief.
Armin, Darcie and Titus Christofferson
My heart aches for the loss of this amazing young man. His bright eyes and sweet smile is what I will always remember. I am so sorry for this unimaginable loss! You are all in my family's thoughts and prayers!
Travis,
I heard of the passing of Fox and was shocked. I wanted to express my condolences to you and your family during this difficult time.
Travis and family,
I am so sorry for your family's loss of Fox. My family and I are thinking of all of you and hope that you may find healing and comfort during this time of grief. May Fox find peace.
Your friend,
Amy (Larsen) Ntoburi
Dear Friends,
I never got to know Fox well but I knew that he was a wonder to behold for the family. Everyone at Byron Middle School is sending you all condolences. From what I could see and tell, I bet he was a(n) awesome brother/son to have. Everyone is greatly sorry for your loss.
Special note to Alyssa Lovelace,
If you ever need me call/text/email me at any time. I will always be here to support you and your family. If you need to just step out of the service you come straight to me and Z and we will step out with you if you need it. We will always be here for you. And don't you ever forget it.
Special note to Fox Lovelace,
I never got to know you good but I had a good feeling that you wanted to know me better as well. I wanted to get to know you better but I was shy and afraid that you wouldn't like my personality or something. So I'm taking this opportunity to say that you were a great person and brother to Alyssa. I know you tried your best. We were all there for you every single step of the way. Even now.
With Loving Thoughts,
Clorice Fenstermaker
Christy Urbach
Kenneth Urbach
Karen Urbach
David Rayfield
Faith Pereda
Carol Krekula
Zandrea Sanchez
Desuma Norton
Travis and family,
I'm heartbroken with the loss of Fox. I wish I could be there to reach out and hug each of you but the miles stand between us right now. Please know that not a single day has gone by that I don't think of all of you. Sending you love and prayers.
My special note to Fox,
Our hearts sobbed the day you gained your wings. I needed to let you know how much you touched our lives. Thank you for sharing your smiles, for making us laugh and for great memories at the state fair. My fondest memory will be the hug you gave me just a few months ago. You will never be forgotten and we will miss you dearly.
With Love from NY,
Melissa, Mariah and David.
My son Matt had many classes with Fox over the years. We moved away a few years ago but we all remember Fox very well. He was such a friendly personality. We are all heartbroken for your family and your loss. I'm so incredibly sorry.
The Willits Family
To Fox's family ~ I wanted to let you all know that I am keeping you in my thoughts and prayers. I had Fox in preschool and I can still picture his bright face, smile and the twinkle in his eyes. He was a kind and caring boy, so sweet to everyone. I am so very sorry for your loss. With Love, Stacie Stellner
Corey, Ryan, Connor and Allyssa,
I am thinking of you all and holding you tight in my prayers. I am having a difficult time finding the words to comfort your sorrow right now. Instead I wish we were all gathered at my pool like old times. I see him coming up my driveway in the go-cart , or stopping in to help me rake some leaves. He was such a peaceful soul around me. So thoughtful and kind. We had a connection, at times without even talking, it was acceptance. I will miss him greatly, and I am sure that my angel Gary was there to greet him and take him under his wing as Fox learn to fly with his. Fly high my angle Fox, fly high.
We are sorry for your loss. Fox was a remarkable and smart young man. He will be miss deeply. May God be with you and family at this time. Prayers and hugs to all.
i am so sorry to hear of Fox's passing. I have been thinking about the kind and sweet little boy he was in my kindergarten class many years ago. Your family will be in my thoughts and prayers, and Fox will be in my heart as we move through the days ahead.
Travis and family, I am so very sorry for your loss. You are in my thoughts and prayers.
Jen (Jenny Smith) Gall
We did not know Fox but wanted you to know we are praying for you during this difficult time. We pray you feel Gods presence helping you get through this difficult time. We will continue to keep you in our prayers.
Brad and Amanda Callies
We were all heart broken to hear of Fox's passing. Just wanted you to know how much we enjoyed having him around our neighborhood. He was one of the first friends Alex made when we moved here and was always a good friend to him. Your family is in our prayers.
Jen Guziak
I'm sorry for your loss, Fox was a good friend to everyone. We will miss him.
Riley
Fox was lovely kid and person all together. It is sad to see him go so young but I am glad I got to know him and make the insides jokes we did! He had an impact on my life and I will never forget him!
Our thoughts and prayers are with all of Fox's family and friends.
Fox,
We love and miss you very much. I was so proud to be you uncle. I'm going to miss texing you 'Night Foxy' and seeing your 'Night Shanny' reply. You're the only one I let call me Shanny. You will forever being in our thoughts, prayers and heart.
Love,
Uncle Shannon
Although I did not have the pleasure of knowing Fox, my heart breaks for your loss. Being the parent of a teenager, I can not imagine how very deep your grief must be. Please know that I have and will continue to pray for Fox and his family and He may bring you peace in time.
Our famiily would like to send our deepest sympathy's to your family. Allison Wing was classmates with Fox and will always remember being one of the only 2 girls at his birthday party in elementary school. Please know you are in our prayers and hope that God will give you peace.
Anne and Rick Wing and family
My children have shared some nice memories of Fox as they have had the pleasure of going to school with him for many years. We enjoyed looking back at school photos over the years and remembering their interaction with him. Fox will be missed by many and remembered as being a friend to others. May the wonderful memories of him fill your heart. Our thoughts and prayers go out to your family.
Kristine, Chris, Dawson, Cassie, and Jackson Ihrke
On behalf of Byron High School, Mr. Radke's 10th Grade Advisory, Housing Class, and the entire Radke Family, our thoughts and prayers go out to your entire family. May the many awesome memories of Fox help during this difficult time. Know that many people are praying for your entire famliy.
There are no words to describe how deeply sorry I am for the loss of Fox. Thinking of you all in this difficult time and sending many prayers.
Your family is in our thoughts and prayers during this unimaginable time.
The Woodhouse Family
I was honored to know Fox. He had a kind and gentle soul. His passing has a left a hole in the hearts of many and I hope the hole can someday be filled with his loving spirit!
Our sincerest sympathies to your family from ours. No words can lessen the pain and loss you are feeling. There is nothing harder than the death of a child. I only wish I could help relieve some of your pain by knowing that our community grieves with you and prays that our youth will learn to lift each other up during difficult times and help carry one another through hard times. We will continue to hold your family in our prayers and the youth of the community that this touches. So many hugs and prayers to your family and friends. Karen, Chad, Paige, Sawyer, and Joe Adams (Byron)