Visitation
Date: Friday September 15, 2023
Time: 4:00 pm - 7:00 pm
Location: Byron Funeral Home [ view map ]
Second Visitation
Date: Saturday September 16, 2023
Time: 10:00 am - 11:00 am
Location: Christ The King Catholic Church [ view map ]
Funeral Mass
Date: Saturday September 16, 2023
Time: 11:00 am
Location: Christ The King Catholic Church [ view map ]
Burial
Location: St. Margaret Cemetery [ view map ]

Printer Friendly Version

Share on Facebook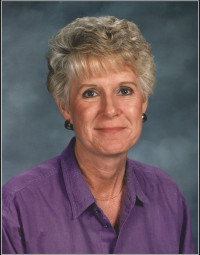 Date of Birth:
Wednesday, November 26, 1941
Date of Death:
Thursday, September 7, 2023
Age:
81 years old
Faye Sawyer Garbina
Faye Sawyer Garbina, 81 of Byron, formerly a longtime resident of Albert Lea, passed away peacefully on Thursday, September 7, 2023 in Byron, MN.
Faye was born November 26, 1941 in Lillington, NC to James Arthur and Beatrice Sudie (Marshburn) Sawyer.  After graduating high school, Faye went to work as a secretary for the plumber and pipefitters union. Faye met Earl Garbina, while he was stationed in Maryland and they were united in marriage on October 15, 1966 and later divorced. Faye and Earl were blessed during their union with three daughters, Karen, Lisa and Nicole. Faye provided in home childcare until her daughters started school and then she went on to work as a paraprofessional with the Albert Lea school district and with early childhood special education. Faye also enjoyed her job at Green Lea Golf Course, where she met her special friend and longtime companion, Elroy Kast. Faye was an avid reader and loved spending time reading books to all her grandchildren. She loved to cook and bake, enjoyed all animals and had quite a green thumb for her plants. Faye was patient, nurturing, kind and very generous with her time. She was hardworking and independent. Above all, Faye love spending her time with her children and grandchildren. She was a devoted mother, grandmother, and great-grandmother.
Faye is survived by her daughters, Karen (Chad) Adams of Byron, Lisa (Aaron) Haider of Maple Grove and Nicole (Robert) Nipper of Byron; 12 grandchildren, Shelby, Paige, Sawyer and Joseph Adams, Kelsea (Michael Oihus) Johnson, Ethan, Braeden (fiance, Nick Huber) Haider, Riley Haider, Bittina Perry, Justin, Isabelle, and Emme Nipper; great-grandchildren, Oliver and Rowan Breuer, Sophiea, Alexander, Maverik and Rory Oihus, Leo Hammers, Chandler Breuer, and sister, Barbara Morgan. Faye was preceded in death by her brother, James Berry Sawyer and by her sisters, Agnes Flowers, Iris Fletcher and Ruth Doby.
A Mass of Christian burial will be held 11:00 A.M. Saturday, September 16, 2023 at Christ the King Catholic Church, 202 4th St. NW, Byron, MN 55920 with Father John Lasuba as celebrant. Visitation will be held 4:00-7:00 P.M. Friday, September 15, 2023 at the Byron Funeral Home, 1620 Voll Dr. NW, Byron, MN 55920 and one hour prior to the service at the church. Burial will be held at a later date at St. Margaret's Cemetery in Mantorville, MN.
Condolences

Printer Friendly Version
The family of Faye Sawyer Garbina has received the following condolences.
We will miss her. It was fun to come see her.
Our thoughts and prayers are with you. Faye was such a wonderful person always so gracious and kind.
Sheila, Jesse & family
Our thoughts and prayers are with you. Faye was such a wonderful person always so gracious and kind.
Sheila, Jesse & family