Printer Friendly Version

Share on Facebook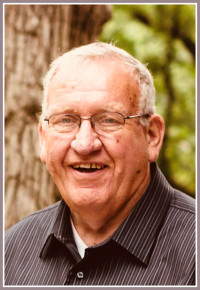 Date of Birth:
Wednesday, March 26, 1941
Date of Death:
Wednesday, November 13, 2019
Age:
78 years old
Everette L. Hettinger
Surrounded by loved ones, Everette Leland Hettinger, age 78, of Dodge Center, MN was called to sing lead baritone in the choir of angels performing for his Lord and Savior, Jesus Christ, on Wednesday, November 13, 2019. Everette spent his last few months of life being cared for by the compassionate team from St. Croix Hospice, and the loving staff from Fairview Care Center in Dodge Center.
Everette was born March 26, 1941 in Logansport, Indiana to Donald and Lovie (Batty) Hettinger. He attended grade school at Noble Township School in Indiana. In 1955, his family moved to a farm north of Hawkins, WI, and graduated from high school 1959. He served as a military policeman for the U.S. Army in Germany from 1960–1963.
On November 30, 1963, he married Joyce Grovdahl at Evanger Lutheran Church in Sargeant, MN. The couple resided in Southeast, MN prior to purchasing a farm and moving to Sheldon, Wisconsin. The family moved back to the Kasson-Mantorville area in 1984. He was an over the road truck driver for over 45 years, taking time off to care for Joyce until her passing in May of 2010. One June 4, 2011, Everette married Irene Lowry at the Little Brown Church in Nashua, Iowa, and moved to Dodge Center. Everette and Irene enjoyed playing cards with neighbors and spoiling their dog, Brindle. Irene was a loving and caring partner, spending time each day by Everette's side after he moved into the care center in April of 2019.
Everette loved his family. He loved to sing. He was intentional with those he was with, and was filled with faith and peace and much, much more. He loved meeting new people and sharing the love of Jesus. He carried a ring and a chain in his pocket each day and was eager to amaze kids with the ring trick. At sporting events, his voice would boom in a gym as he cheered on his grandkids. His man cave was full of treasures that he loved to pass on to all who visited.
He is survived by his wife, Irene of Dodge Center, MN; children, Eric (Noreen) Hettinger of Rochester, MN,  Laura Schultz of Janesville, MN,  Jenny (Chris) Scott of Sargeant, MN, James (Joey) Hettinger of Overland Park, KS, Christine (Nathan) Medina of Ingleside, IL, Mark (Jaimi) Hettinger of Stewartville, MN, and Heidi (Armando) Dieguez of Trabuco Canyon, CA; step-daughter Kathryn (William) Frie of Rochester, MN; siblings David (Joyce) Hettinger of Ladysmith, WI, Rebekah (Wally) Watland of Schaefer, MN, and Donna Osterman of Ladysmith, WI; 33 grandchildren and 9 great-grandchildren.
He is preceded in death by his first wife, his parents, a brother, a sister, a brother-in-law and sister-in-law.
The funeral service will be held at 11:00 a.m. Friday, November 22, 2019 at Faith Lutheran Church in Dodge Center, MN with Pastor Dan Maxton officiating.  Visitation will be held one hour prior to the service. Burial will be in Evanger Lutheran Cemetery in Sargeant, MN following lunch.
"We belong to a mutual admiration society."
Condolences

Printer Friendly Version
The family of Everette L. Hettinger has received the following condolences.
Coming to know Everette was a wonderful and happy journey. The memory of him will always put a smile on my face and peace in my heart. He was honest, true, faithful and loved to laugh. There was nothing I enjoyed more than telling him a joke because I knew I would hear that full, hearty laugh. He graciously accepted my family's request to give a eulogy at my mother's graveside and no one could have done it better. His kindness and true love of the Lord and his fellow man shone through in his words, then and always. The world is a poorer place now that he has moved on, but Heaven is richer and I know he is at peace and surrounded by love. Rest well, Everette.
So sorry to hear that you have left this world my friend. You will be missed and not forgotten. Our lives crossed when we worked together at McNeilus Steel many years ago and I got to know your friendship and your sense of humor. It turns out....we have the same house that you owned and raised 7 kids in. What's the odds in that. Everette, it was a pleasure to know you over the years. We enjoyed our talks and the times we played board games together. You leave behind your family and friends and I hope they find the peace and comfort knowing that it was time for you to be called home and be with your heavenly father now. God bless you my friend.
So sorry for the loss of your loved one. I think he will be singing in heaven. May God comfort and give you all peace.
So sorry for your loss, it's been a pleasure to know Everette. He was a great man who loved his family dearly.
I am sorry that I cannot make it to the funeral. I pray that the Lord will give you comfort and rest during this time. He will be missed.
Sue,
I'm so sorry to read of the passing of your brother. It sounds like he led a very fulfilling life. My sympathy yo your family.