Important Information:
A celebration of life will be held at a later date to be determined due to current health concerns and public restrictions from the pandemic.

You may view his obituary and leave an online condolence by clicking on the tabs above.

Printer Friendly Version

Share on Facebook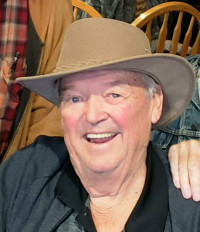 Date of Birth:
Saturday, April 29, 1939
Date of Death:
Thursday, December 3, 2020
Age:
81 years old
Elroy V. Bessler
Elroy Verne Bessler, 81, of Byron, Minnesota died peacefully on Thursday, December 3rd of Covid-19 after a three year health battle since his stroke in 2018, with his wife and daughters at his side.
Elroy was born in Elkton, South Dakota on April 29, 1939 and graduated from Elkton High School in 1957. While attending college at South Dakota State University, he married his high school sweetheart, Myrna Kruger, on May 6, 1960. He graduated with a Bachelor's Degree in Agricultural Education.
Elroy and Myrna bought a farm north of Elkton and their two daughters were born during that time. Arthritis forced him to change careers in 1966, and the family moved to New Ulm where Elroy was a salesman for Supersweet Feeds. The company moved him to Faribault, MN in 1967, and corporate changes forced him to re-think his career again. Elroy entered the real estate profession and moved to Byron in 1971, where he became a real estate broker and opened Bessler Realty with Myrna. Elroy subsequently found his challenge and passion in life when he began investing in real estate and developed subdivisions, commercial ventures and apartment projects throughout southeastern Minnesota. He created Bessler Management in Byron to manage those projects.
Elroy loved traveling, motorcycling, camping, fishing, and more than anything else, his family, friends and business associates.
He is survived by his wife, Myrna, daughters Pam Bessler and Sandra (Paul) Gregor, all of Byron, grandchildren Amanda (Nicholas) Higgins of Coolidge, AZ, Jonathan Aitkenhead of Byron, Drew (Carlee) Gregor of Sioux Falls, SD, and Angela (Jared) Carlson of Chicago, IL, and two sisters Geraldine (Erie) Schroeder of Flandreau, SD and Delores Jahn of Spirit Lake, IA. Elroy is preceded in death by his brother, Delmar Bessler.
A celebration of life will be held at a later date to be determined due to current health concerns and public restrictions from the pandemic.
Elroy's family will be forever indebted to the compassionate care he received at Cottagewood Senior Communities.
Memorials are preferred to a charity of your preference.
Byron Funeral Home is in charge of the arrangements. Online condolences are welcome at www.byronfuneralhome.com
Condolences

Printer Friendly Version
The family of Elroy V. Bessler has received the following condolences.
Gull Rock will never be the same! Elroy was a great man who gave words of wisdom with a splash of humor! Or maybe it was the other way around... my condolences the entire Bessler family.


Curt
I am so sorry to hear of Elroy's passing. I am good friends with his Granddaughter Amanda and have known the family since I was a child. My heart goes out to all of you, I know that more than anything his family was first and foremost, and that family often extends outside of bloodlines. . He passed that onto his daughters and grandchildren as well. I pray that you find comfort in these trying times and know that he is always close. *sending prayers and hugs*
Just read about Elroy's passing. He was one of the first people that I met when coming to Rochester in 1977. I didn't see him often just when he needed my appraisal services.
Always had great fun when seeing each other. Sad to see him gone, he will be missed.
Sandy - My condolences to you and your entire family during this time.
I always looked up to Elroy - I enjoyed the many conversations we had and I could always count on firm handshake, a good laugh and a solid slap on the back! You are in our prayers.
Sandy may good memories comfort you. So sorry for your family's loss.
What a happy man your dad
Our sympathy to the Bessler family.
It was terribly sad to learn of Elroy's passing. I sure to miss him and his stories. Rest in peace Eloy.
Bessler Family my condolences in hearing about the loss of Elroy. He was one of my favorite people. Always made me smile and kept me on my toes. I'm sure he's finding a way to cause trouble up there already and looking down with a mischievous smile. So sorry this Covid mess is getting in the way of honoring him appropriately. His life was one to be celebrated. Wishing you all peace.
Mara Determan
Elroy was one of a kind. Wonderful person, and most importantly, a good friend.
His sense of humor always kept me on guard. ;>))
My sincere sympathy to Myrna, Pam, Sandy, and the rest of the Bessler family.
Hope to see you all soon.
I will miss my friend.
Stay Safe.
Roy Dessner
We are so sorry for your loss. Vernon remembers the good times in school. I remember the two of you from the class reunions. Prayers for the family.
I am so sorry to hear of Uncle Elroy's passing. I will never forget all of the memories and fun we had when we would visit. Sending hugs and prayers to you Aunt Myrna, Pam, Sandy and the rest of the family.
So very sorry for your loss. Stay strong
you are a wonderful family.
Sending love and prayers to all of Elroy's family. I so enjoyed meeting him at Drew & Carlee's wedding! May your great memories bring you peace and comfort. I am so very sorry for your loss. Rita Blasius
I am so sorry to learn of Elroy's passing. Myrna, I can remember when you first started dating him and him being at some of our holidays at your mom and dads. Together you two accomplished so much. I know you and your family will miss him, but I hope loving memories will comfort you. Please accept my heartfelt sympathy and know you are in my thoughts.
Occasionally, as we journey through our time in this life, we meet individuals who uplift, bring and share joy, and generally make the world a better place simply by being themselves. Elroy was such a person. He was a joy to know and we will miss him.
So very sorry to hear about Elroy. So many wonderful memories of when we would visit growing up. Sending healing prayers to all. Lori (Kruger)Maggett
Elroy was a wonderful man. I always enjoyed our talks especially at the American Legion in Byron. We shared the love of riding Harleys. He was a smart, hard working man who helped the City of Byron to be a thriving, prosperous city. He will be missed by many!
Bob Melin