Printer Friendly Version

Share on Facebook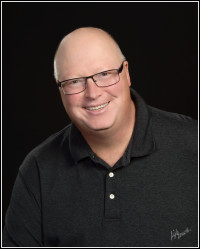 Date of Birth:
Thursday, March 8, 1956
Date of Death:
Sunday, July 31, 2022
Age:
66 years old
Dr. Gregory Lee Angstman
Dr. Gregory Lee Angstman was born March 8, 1956 in Princeton, Minnesota and grew up on the family  dairy farm with his loving parents, Vicki and Roger Angstman and three younger brothers. Under God's  grace and love Greg, age 66 died on July 31, 2022.
After graduating from Princeton High School in 1974, Greg attended the United States Military Academy  at West Point for 2 years, then the University of Minnesota Duluth, graduating in 1978. Greg married his  high school sweetheart, Julianne Lingle on June 24, 1978. The couple moved to Rochester, Minnesota,  where Greg graduated from Mayo Medical School in 1982 as a Medical Doctor then completed a Family  Medicine Residency at Mayo Clinic in 1985.
Greg's medical career began at Cambridge (Minnesota) Medical Clinic. In 1991 the family moved to  Mantorville for Greg's career in Family Medicine with Mayo Clinic. He retired from Mayo Clinic in 2019  as an Assistant Professor of Family Medicine. He was very proud of his accomplishments within Mayo  Clinic Health System, helping to build and staff clinics and hospitals in several southeastern Minnesota  communities. Greg especially enjoyed being a teacher and mentor to family medicine residents,  medical, physician assistant and nurse practitioner students. Greg was also proud that his daughter is  employed at the Mayo Clinic.
Greg was active in church leadership at Holy Family Church in Kasson, Minnesota and provided medical  support on four trips to Mission Honduras. He was a Scoutmaster for Boy Scout Troop 231 helping his  sons and their troop with many exciting scouting adventures. A highlight was taking his wife and sons  with their troop to Camp Philmont in New Mexico.
Serving 16 years in the Minnesota Army National Guard, Greg achieved the rank of Lieutenant Colonel  and commanded the 204th Medical Battalion. His two sons followed in his footsteps and continue to  serve in the U.S. Army. Favorite hobbies included guided fishing trips to Canada, family deer hunting,  chess, golf, and a life-long passion for reading. Greg enjoyed nothing more than an evening with a book  and a bowl of ice cream or popcorn.
Greg is survived by his mother Vicki, wife Julianne, sons Keith and Todd (Heather), daughter Annette Lovig, granddaughters Ellie and Bree Angstman, brothers Dr. Kurt (Mary) Angstman, Paul (Dr. Lisa)  Angstman and Mark (Cindy) Angstman. His granddaughters, nieces and nephews were especially  important in his life.
Visitation will be at the Byron Funeral Home on Thursday August 11th from 4-7pm. On Friday, August 12th a funeral Mass will be held at Christ the King Catholic Church in Byron at 11am. A luncheon will  follow.
After a private interment in the Baldwin Township Cemetery, a memorial service and reception will be  held at 2pm, August 13th at Freshwaters United Methodist Church in Princeton MN.
Suggested memorials to the Mayo Clinic Pancreatic Research Center, The West Point Association of Graduates or charity of your choice.
Julianne and children wish to thank our families, dear friends and neighbors for their love, support and  endless prayers during Greg's end of life. The Mayo Hospice team was incredible, as Greg expected.  Love and kindness sustain us in immeasurable ways.
Condolences

Printer Friendly Version
The family of Dr. Gregory Lee Angstman has received the following condolences.
Julianne, It has been 49 years since PHS, but I was so sorry to learn of your loss. Time spent with a loved one is NEVER long enough. May God provide comfort for you and your family during this difficult time.
I am a cousin of Greg's father and I didn't know Greg very well but wish I had the chance to know him better. I know he was a wonderful person from all I have read about him. I am so sorry for his family and wish I could have come up for the service in Princeton. Just know that my thought and prayers will be with you all as you navigate through this grief process. I feel he was way too young and that is so sad.
Dearest Julianne, Keith, Todd, and Annette,
We were so sorry to hear of Greg's passing. What a legacy he leaves with you. He always appreciated the simple things in life, and yet in his simplest self, he was a very respected, nurturing, wonderful man, who touched so many. In this most difficult time, may God's loving peace surround you with beautiful memories. What a gift he was in your lives, and a blessing beyond measure to all who knew him. Again, our sympathy to your entire family.
Marilyn&Bill Coonradt
I was fortunate to be one of Dr. Gregs colleagues and s NP tudent 1994- 1998. I learned so much from him and even shared his ofice in Kasson for a time. He touched many and made a difference for so many patients as well as colleagues. My sympathy and prayers to his family. I feel blessed to have known and learned from Greg.
Julianns.
Condolenses to you and your famill.I had the opportunity of being involved in Greggs medical career during the residency and then in his practice with us. I know he enjoyed both his pracice and his administrative duties with Mayo.He was an exceptional MD and person.
Fongly John
My heart is breaking. Greg was such a loving soul who wanted nothing but the very best for everyone. He was my CEO while I was CAO at Wabasha, Lake City and Cannon Falls. He loved his work and all the staff—always striving for excellence. My most heartfelt condolences to Julianne and family. He loved his family so much and was proud of all his children. RIP my friend. My deepest sympathies to all.


Cheri Kramer
My heart is breaking. Greg was such a loving soul who wanted nothing but the very best for everyone. He was my CEO while I was CAO at Wabasha, Lake City and Cannon Falls. He loved his work and all the staff—always striving for excellence. My most heartfelt condolences to Julianne and family. He loved his family so much and was proud of all his children. RIP my friend. My deepest sympathies to all.


Cheri Kramer
Julianne,
I was greatly saddened to learn of Greg's passing from his optometrist, Christine Leska. While it has been years since your family moved from Cambridge, I fondly remember the times together. Time seems to move forward more rapidly as we age but to me it does not seem that long ago. I hope everyone else in your family is well and time will help heal your loss. If you are ever in San Diego, please look me up via the email left on the form
John
Dear Angstman family,
I haven't seen Greg in a decade or so, but I have very fond memories of working with him at Mayo Clinic. He brought his intellect, good nature and common sense understanding of patients, communities and the practice of medicine to all of his work. He had a great sense of humor and was deeply respected by all who knew him at Mayo and beyond. What a tribute to him that many from his military service days remember him as having had such an impact on their lives.
I am very sorry for your loss of this fine man. You have much to celebrate about Greg's life and no doubt much grief as you mourn his passing as well. You are in my thoughts and prayers.
Along with my friend Monty, I served two years with Greg in Company B, 4th Regiment at West Point. I had to search through almost 50 years of cobwebs but remembered him clearly once I saw his photograph. My recollection of Greg was as a true friend and gentleman. He was always there for those classmates needing academic help and during our Plebe (freshman) year to help others carry though a rather difficult year. I was awestruck at Greg's lifelong accomplishments both as a physician and soldier in the Guard. To his family I offer my sincere condolences. I am sure Greg was a wonderful husband and father. It was an honor and privilege to call him my friend and classmate for those two short years Till we meet again, Rich
My sincere condolences to the Angstman families on the loss of Greg. I was an employee at the Wabasha Clinc Mayo Health System during the time he was there. He was a great leader and promoter for the clinic. My prayers and thoughts are with you as you place him in the hands of our Lord.
In Company B-4 at West Point, thirty-four of us were blessed to be with Greg for the years 1974-1976. Greg had the gift of intellect and he liberally shared his talent. Many a night we gathered in twos and threes in his room on the sixth floor of MacArthur Barracks to be tutored so we could make it through the next academic day. Greg always made time for us and patiently made the muddled material and the impossible problems something we Neanderthals could understand. Though he left the Academy after our sophomore year, Greg left his imprint as most of us took what he had taught us and went on to successfully navigate the academic challenges of the last two years on those cold granite cliffs above the Hudson River. Four of Greg's B-4 company mates go on to serve as general officers in the Army. We thank the people of Minnesota for sharing Greg with us.
I had the honor of serving under Greg in the National Guard during which time he became my primary care physician. I followed him from clinic to clinic until his retirement. I will miss you my friend..until we meet again. Heartfelt sympathy to the family. He spoke highly of you all. Steve Copley
Our hearts are breaking for your loss. Greg was such a great man and we were honored to count him as a friend. JoAnn and our kids were blessed to travel with him to Honduras and appreciated the influence he had on our son, Sean and his medical school advice. We have company coming from Indiana over the time of both the visitation and funeral so we will not be able to attend, but will be there in spirit and our prayers will continue for the entire family.
Having known Greg and his immediate family for years, it is hard to believe we will not see him at coffee, smiling and sharing his insight on life.
Our condolences to his family. He will be missed.