Printer Friendly Version

Share on Facebook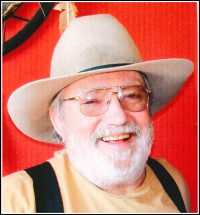 Date of Birth:
Wednesday, March 31, 1943
Date of Death:
Sunday, February 16, 2020
Age:
76 years old
David Erick Kranz
David Erick Kranz, 76 of Byron passed away peacefully on Sunday, February 16, 2020 at St. Marys' Hospital in Rochester.
David was born on March 31, 1943 in rural Harmony to Walter and Hilda (Rausch) Kranz. He graduated from Mayo High School. He worked many years for Road Constructors. He married Sandra "Sandy" Makowski in 1972 and together they raised three children. David loved wood working and lending a helping hand to others.
He is survived by his wife Sandy of Byron, his son Gary of Byron, his daughter Becky (Ron) Tolzmann of Byron, two granddaughters Kelly and Kris.
He is preceded in death by his son Glen, two sisters and his parents.
The memorial service for David will be held at 11:00AM on Friday, February 21, 2020 at the Byron Funeral Home. Visitation will be held Thursday evening, February 20, 2020 from 4:00pm until 7:00pm at the Byron Funeral Home along with one hour prior to the funeral on Friday. Burial of his ashes will be in Grandview Memorial Gardens Cemetery in Rochester.
Condolences

Printer Friendly Version
The family of David Erick Kranz has received the following condolences.
Hi Sandy,
My thoughts and prayers are with you and the family.
So sorry for your loss Sandy and the loss to your family. The article said it was peaceful and for that we can be grateful. Take care.
Sandy, Sorry for your loss. My prayers are with you and your family.
Sandy and family - our thoughts and prayers are with you. Ron and I enjoyed our gatherings with you Sandy and David together while working at Saint Mary's. Thinking of you.
David and I went thru Rochester JR High & John Marshall ,Graduate 1961. We had many classes together and enjoyed each other with support. Always had smile accompanied with a Laugh. Always very helpful in our Shop classes which included Woodworking, Drafting, Machine shop & Automobile. Lost Contact but talked to him a few years ago. Regetable I never stop to see him which I promised, He helped me many times in our classes. Very great Person. May God take care of him.
Sandy and family—I'm so sorry for your loss. I won't be able to make the service as I will be out of town, but wanted to let you know I will be thinking of you on Friday.
Dear Sandy and family, we are saddened to hear of the passing of Dave. We so enjoyed seeing you both when we would run into you at Franks or 3D's. He was always so happy and joking around. May the many blessed memories you have of him help ease your pain. Prayers to all of you.
Jody and Jim Kyes
Dodge Center MN
R.I.P. you will be missed. If the family needs anything please get ahold of me. Sorry for your loss
So sorry to hear of Dave's passing.
Our condolences to the family in this time of sadness your in our thoughts and prayers Duane and Anita Heley