Visitation
Date: Saturday April 10, 2021
Time: 12:00 pm - 3:00 pm
Location: Byron Funeral Home [ view map ]
Additional Notes:
Masks will be required while attending this event.

Printer Friendly Version

Share on Facebook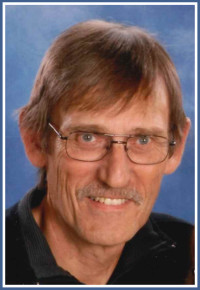 Date of Birth:
Tuesday, May 25, 1954
Date of Death:
Tuesday, March 23, 2021
Age:
66 years old
Craig Grev
Craig P. Grev, 66, of Byron, MN, died Tuesday, March 23, 2021, at St. Mary's Hospital, surrounded by his wife Karen and his daughter Christina after a short fight with cancer.
Craig was born on May 25, 1954, to DeWayne and Dorothy (Peters) Grev. He graduated from Mountain Lake High School in 1972.  On September 12, 1992, he married Karen Coleman in Rochester, MN.  They lived in Rochester for one year, then moved to Byron, MN.
Craig loved his yearly fishing trip with his family "the guys," travel, reading books from the Bookmobile and the little libraries around Byron, doing crossword puzzles, playing solitaire on the computer, and Sunday night FaceTime with his daughter Christina.
Craig was proud of the many jobs he had in his life, whether it was working on their family farm when he was younger, at Land O'Lakes in Mountain Lake, Duval Mining Corporation in Chloride, AZ where he was also a volunteer fire chief, Kahler Corporation in Rochester and driving bus for ZIPS-dial-a-ride in Rochester for many years.
Craig is survived by his wife Karen, and daughter Christina, his siblings, Gary (Pat) Grev, Denise (Mike) Linscheid, Andrea (Verlo) Adrian, Cory (Julia) Grev, his in-laws, James and Janet Coleman, his brother-in-law Jim (Julie) Coleman, sister-in-law Sharon Coleman, and several nieces, nephews and cousins.  He is preceded in death by his parents and his sister Val.
Visitation will be from Noon to 3:00pm, Saturday, April 10, 2021, at Byron Funeral Home.  Burial will be at a later date at St. Olaf Lutheran Cemetery in Odin, MN.
In lieu of flowers, memorials are preferred to the family.
Condolences

Printer Friendly Version
The family of Craig Grev has received the following condolences.
Dear Karen and Christina,
I am so sorry to hear of your loss. May you be blessed with many memories to help comfort you through this time.
Cindy Leif
Cory and family.,
My prayers are with you and your family. May the memories and stories shared comfort you now and the days to come.
Priscilla
Co worker at BHS with Karen. Sending our best prayers and thoughts from our family to yours.
To the family of Graig Greg.
Greg was a caring person he was my friend and my zips driver for a long time he was caring to all is riders and respectful in many ways. He was a really great driver he would put a smile 😁 on my face every morning when he picked me up. He is going to be dearly missed my me. My thoughts and prayers are with you in your time of need.
He was a loving father and husband and brother. And may God bless you and your family 🙏.
I'm so sorry that Craig is gone. He was a patient on the nursing unit where I worked and we became friends. He was a good guy and will be sadly missed.
To the Grev family. I was lucky enough to know Craig and some of his family from a trip I made to Minnesota many years ago. I met Karen at that time also. Also hanging out with Cory was fun. I'd spent time with the mother and dad from trips to Arizona. I know you've had loss over the years and this is a big hit as well. My thoughts are with this family and am profoundly sad for Karen and Christina whom he treasured. My faith tells me Craig is with Jesus now hugging his folks and he joked a couple weeks ago about seeing his best friend who left too soon-Ivan Fast and what they might get away with in Heaven. Take heart Karen and Christina knowing so many people are praying for peace for you all. Connie & family in Arizona
Dear Karen and Christina,
I am so very, very sorry. Please know you are in my thoughts and prayers. God Bless you and keep you.
Kim McPhee
Karen,
I am so sorry to hear this. My thoughts and prayers are with you and your family during this very difficult time.