Visitation
Date: Monday March 07, 2022
Time: 5:00 pm - 8:00 pm
Location: Community Celebration Church [ view map ]
Memorial Service
Date: Tuesday March 08, 2022
Time: 11:00 am
Location: Community Celebration Church [ view map ]
Burial
Location: Maple Grove Cemetery [ view map ]
Live Stream
Chris's memorial service will be live-streamed at the church. You can view it here.

Printer Friendly Version

Share on Facebook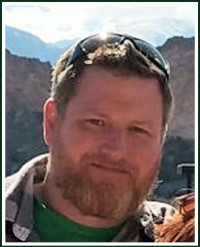 Date of Birth:
Saturday, September 13, 1975
Date of Death:
Monday, February 28, 2022
Age:
46 years old
Christopher Westphal
Christopher Westphal, 46, of Kasson, MN, died Monday, February 28, 2022, wrapped in the love and comfort of his family at home.
Chris took the world by storm on September 13, 1975, born to Eugene and Janice (Eblen) Westphal. He was the super-baby of his family, his siblings all being teenagers or older when he arrived, and somehow, they became his life-long friends.  He met his future better half, Jessica Dass at Burnsville High School, in Burnsville, Minnesota. After graduating, the two had their first child, Amanda Rose Westphal, in 1995. They spent only three days with her before she passed, which cemented their life-long commitment to each other. They wed in 1996. The two spent the rest of their lives together raising three more beautiful children to be the young men they love and admire.
Chris and Jessica lived in Mantorville, Minnesota when their son Chase was born. They moved to Austin, Minnesota before Nick was born, and took a big adventure to Cincinnati, Ohio for a few years, where Oliver was born. After that, they moved home to Kasson, where they have resided ever since.
Chris was immensely talented at figuring out how things worked, so his career included printing, auto mechanics, installing appliances, plumbing, carpentry, remodeling, tiling, you name it. He used all of these talents to help out anyone who needed it, showing his children how to be generous, big-hearted men. He did all of his own stunts, too, which resulted in numerous trips to the emergency room, a titanium knee, and more scar tissue than you could shake a fist at.
Chris was diagnosed with ALS in early 2021, which would have brought the biggest, strongest man to his surgically-enhanced knees, but Chris was larger than life, and he dealt with his diagnosis in the same way. He demonstrated dignity and love to his children even further. Not a day passed when Chris didn't laugh, and when he could no longer speak, he had his tablet programmed to tell each of his family members he loved them, including his dogs.
Chris is survived by his wife, Jessica, of Kasson MN, and his sons, Chase (Christina) Westphal of Calhan CO, Nicholas and Oliver Westphal, of Kasson MN; His parents, Eugene and Janice Westphal of Kasson MN; Mother-in-law Kathleen Dass of Burnsville MN; Sister Deborah (Jeff) Meyer of Brookings South Dakota; Terrance (Carol) Westphal of Fort Wayne IN, Sister-in-law Sara Westphal of Kasson MN; and three beloved grandchildren, Elaina, Grayson, and Emmett Westphal of Calhan CO. Nieces & Nephews Krysta and Lauren Westphal, Madison Westphal,  Jeremy, Lucas, and Jordan Meyer; Matthew and Ellie Martin.
Chris was preceded in death by his infant daughter, Amanda, father-in-law Michael Dass, his brother & best friend, Mark Westphal, and nephew Nathan Westphal.
The funeral service will be held at 11 am on Tuesday, March 8th at Community Celebration Church in Kasson MN, with Pastor Steve Larson officiating. Doors will open at 10 am. Visitation will be held from 5 to 8 pm on Monday, March 7th, also at Community Celebration Church. Internment will be held at a future date.
Memorials are preferred to the family.
Condolences

Printer Friendly Version
The family of Christopher Westphal has received the following condolences.
My cousin Chris and I spent years of our childhood together, and even after moving away, he and I always spent our family's holiday gatherings getting caught up. In the years since, I've closely followed him and his family on social media, and have always been so proud of my cousin and his amazing life, despite the many tragedies his family has faced. He will always be the smiling and thoughtful man in my memories for the rest of my life, and an inspiration for me to be the best father I can be for my own family.
My family and I will continue to pray for the Westphal family for their loss and will pray that the Lord will bring them peace knowing that Chris is with his family in Heaven.
Much Love,
I feel very lucky for even the little time I knew Chris. This sweetheart was always so welcoming as the whole family is. We are all cheated out of the years we should have had this wonderful man with us. My prayers and thoughts are with his family in this time of sorrow.
Our son is a long-time friend of Chris Westphal. They went to high school together. In their high-school days, we seemed to be always "chasing after" them and trying to keep them out of trouble (and not in a very successful way either).
Chris was really a good person, and from our observation, turned out to be a great family-oriented person. It was always great to see him, and his family, at the various gatherings during the past years.
We wish all of his family and friends our best wishes – remember Chris in the best light ever.
My heart his heavy and mybthoughts are full for the Westphal family. May memories of Chris wrap around you and comfort you during this difficult time. And know that although you cannot see Chris, he is forever with you still until you meet again.
I am so truly sorry for this immense loss. He was a wonderful person. My deepest condolences,
Erin Vitus (Anderson)
My heart goes out to the entire family and friends of Chris. There are no words that I can say to fully extend my sorrow for your loss. Chris touched so many lives and he will always be remembered as a loving quiet giant. Your family will be in my thoughts during this difficult time.
Our sincere condolences go out to you and your family!


Love to all,
Todd, Jill, Drew and Seth Peterson