Printer Friendly Version

Share on Facebook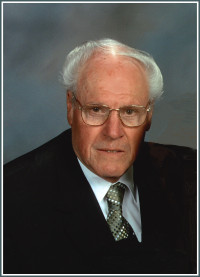 Date of Birth:
Friday, May 29, 1942
Date of Death:
Monday, August 14, 2023
Age:
81 years old
Alfred John Dols
Alfred John Dols, 81, of Byron, MN, died Monday August 14, 2023.
Alfred was born May 29, 1942 in Minneapolis MN to Alfred and Alice Dols.  He served in the army from 1962-1966. Alfred received a degree in automotive mechanics from Dunwoody and was employed as a heavy equipment mechanic for the DNR. On September 22, 1973, He married Eunice Connelly.  They lived in Bloomington and Cottage Grove, MN until 1987 when Alfred was able to transfer to the Rochester office of the MN DNR and they built a home in Byron, MN returning to where Eunice was born and raised to be closer to family they both adored.
After Alfred retired he enjoyed caring for and spending time with his grandchildren and great nieces and nephews who brought joy to his life until his last days. He was constantly doing yard work on his two acre lot that was his pride and joy.
He is survived by his son John (Crystal) Dols of Spring Valley, MN; a sister Mary Ann Dols of Bloomington, a sister in law Sr. Mary Lou Connelly of Rochester, MN; brother in law Melvin Brinkman of Rogers, MN; Grandchildren Eaen (Sammy) O'Byrne Sping Valley, MN; Maddie (Marcus) Plaehn Spring Valley, MN; BriAnna Dols Mankato, MN; Emmersen Dols Spring Valley, MN; nieces and nephews Mary Lynn (Darren) Overton of Mantorville, MN; Karen (Tom) Besch of Kasson, MN; Craig Connelly of Byron, MN; Nancy Connelly of Rochester, MN; Mark (Adina) Connelly of Prior Lake, MN; Brian (Diana) Connelly of Byron, MN;  Patty (Curt) Capes of Clear Lake, MN Lisa (Shane) Dordal of Zimmerman, MN Danille Dols of Minneapolis, MN; Dave Cardinal, Hampton, MN and nineteen great nieces and nephews.  He was proceeded in death by his parents, his wife Eunice Dols, brother Mark Dols, sister Gayle Brinkman, brothers in law Fr. Donald Connelly and Leo Connelly, sister in law Marge Connelly, niece Kathy Cardinal, and nephew Steve Connelly.
The funeral mass will be held at 10:30 a.m. Tuesday, September 5th, 2023 at Christ The King in Byron, MN. Visitation will be held from 9:30 a.m. to 10:30 a.m. on Tuesday at the church.  Burial will in in Calvary Cemetery in Rochester.
Memorials are preferred to Seasons Hospice of Rochester, MN; Mayo Clinic Hospital St. Marys Poverello Fund or Spring Valley Senior Living.
Online condolences are welcome at www.byronfuneralhome.com
Condolences

Printer Friendly Version
The family of Alfred John Dols has received the following condolences.
Al was a great guy to know and I'm so glad I met him at the DNR.
I am sorry for you loss. Al was very good to me for many years. We had many good laughs. My thoughts and prayers go out to you all! Lon