Visitation
Date: Thursday July 19, 2018
Time: 5:00 pm - 8:00 pm
Location: Byron Funeral Home [ view map ]
Second Visitation
Date: Friday July 20, 2018
Time: 10:30 am - 11:00 am
Location: Christ Lutheran Church [ view map ]
Memorial Service
Date: Friday July 20, 2018
Time: 11:00 am
Location: Christ Lutheran Church [ view map ]

Printer Friendly Version

Share on Facebook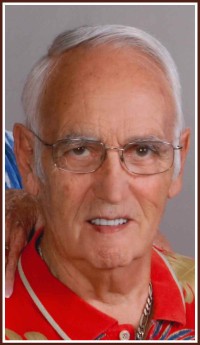 Date of Birth:
Tuesday, March 1, 1938
Date of Death:
Sunday, July 15, 2018
Age:
80 years old
Alan W. Rustan
The Memorial Service for Alan W. Rustan will be at 11:00AM, Friday, July 20, 2018, at Christ Lutheran Church in Byron with Pastor Steve Rheingans officiating.  Visitation will be from 5:00 p.m. – 8:00 p.m., Thursday, July 19, 2018 at Byron Funeral Home and a half hour prior to the service at the church on Friday.
Alan, 80, of Byron passed away Sunday, July 15, 2018, at Mayo Clinic Hospital, St. Marys Campus, surrounded by his loving family.
Alan was born on March 1, 1938 in Blair Nebraska to A.W. (Walt) Christensen and Dorothy (Larson) Rustan.  He graduated from high school in Webb, IA.  Shortly after high school he began working at IBM.  He worked at IBM for nearly 35 years before retiring.  On March 22, 1964, he married Grace Forney in Dodge Center.  The couple made their home in Byron where they raised their family.  He was a member of the National Guard and later the Civil Air Patrol.
Alan is survived by his wife Grace, of 54 years; two daughters, Kim (Brian) Bender of Victoria, MN and Cheri Ferguson of Byron; five grandchildren, Logan (Toni) Bender, Jordan Bender, Chelsey, Ryan and Reece Ferguson; and his special pal, great-grandson, Gavin; three sisters, Trudy (Harlan) Sonksen, Cheri Beery and Cathy (Roger) DeCook.  He was preceded in death by his parents, step-father Harry and his younger brother, Rodney.
Alan enjoyed flying as a private pilot, singing in choirs, sailing and collecting boots (at least 250 pairs!) He was a charter member of Christ Lutheran Church in Byron.
Online condolences are welcome at www.byronfuneralhome.com.
Condolences

Printer Friendly Version
The family of Alan W. Rustan has received the following condolences.
Deepest sympathy to the family of Al. He will be deeply missed as a spouse, father, and grandfather. I worked with Al many years at IBM. Always enjoyed talking with him on a variety of topics including IBM, Thrivent, and his so many hobbies. He was such a congenial person Since we both retired long ago, I hadn't seen him for a long time, but was fortunate to see him and have a nice talk with him downtown Rochester just a month ago.
Deepest sympathy and God Bless, Bruce
Dear Family Members of Al,
Bruce and I had the pleasure of serving with Al in the Civil Air Patrol for many years. He was a dedicated member and always met the needs of others before taking care of himself. He was a quiet man but indeed served C.A.P. well! Our condolences to the family. We will remember you in our thoughts and prayers. Take Care. Bruce & Lynn
Ms. Rustan & Family,
Please accept my sincere condolences for your loss and my sincere thanks for your husband's 38 years of service to the Civil Air Patrol and the community. He will be missed.
I deeply regret that I will be unable to attend the service tomorrow as I am out of town. Please know, the Civil Air Patrol is with you and your husband in spirit and you are in our prayers.
Col James A. Garlough, CAP, Minnesota Wing Commander
So sorry to learn of Alan's passing. As a 1962 graduate of Webb HS, I very much appreciated and enjoyed Alan's periodic emails providing details regarding significant events within the Webb community. I'm certain many other former Webb residents will miss his willingness to keep us all informed. May God rest his soul.
Sincerely, Bill and Ramona Boese
To the Rustan Family,
I am so sorry to hear of the passing of Al. I belong to Civil Air Patrol and when I joined many moons ago, Al was my Group 4 Commander and we fondly referred to him as "Grandpa Al". Some of my fondest memories of Civil Air Patrol is with him. He had a very distinct voice and I can still hear that when I think of him. He always had a smile on his face, a great hug and a wonderful man. I lost touch with him once he left the program but still thought of him from time to time. May all of your memories comfort you in this difficult time. Will keep your family in my thoughts and prayers.
Betty Jo Eckhoff, Civil Air Patrol Member.
Cheri and all your family are in My thoughts and Prayers .
May God fill you with His Perfect Peace and envelope you in His Presence as you reflect on Al and precious memories of his life and his love. Mrs. Rustin, Kim, and Cheri, and families, may the Lord comfort you and sustain you as you grieve. Blessings and sincerest condolences.
Al was a devoted servant to the church and set a great example for others. He loved his family deeply.
I enjoyed seeing him at most of our concerts and his visits.
Good bye to a great Christian man.
Gary
Grace and family, Marlene Hanson just called to tell me about Alan's passing. I am shocked and saddened because Al had been emailing me and others in June. Please know my thoughts and prayers are with you. Al was a good friend who will be missed.
so sorry to hear of Alan's passing. Always enjoyed talking to him.
I am very sorry to hear about Al.
I sang with him in Friends and Hometown Singers.
God Bless you at this sad time...
Prayers with you all
Al will dearly be missed at church. He was a wonderful addition to the choir!
We are so very sorry for the loss of your Dad. Remember the smiles, laughter & his love!