Burial
Location: Grandview Memorial Gardens [ view map ]

Printer Friendly Version

Share on Facebook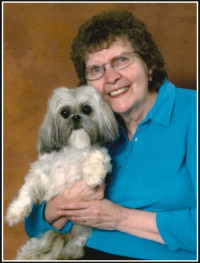 Date of Birth:
Wednesday, October 9, 1935
Date of Death:
Wednesday, December 30, 2020
Age:
85 years old
Mary A. Keckhafer
Mary Alice Keckhafer, 85 of Byron passed away on December 30, 2020 at Mayo Clinic Campus, St. Marys Campus.
Mary was born on October 9, 1935 in rural Rochester to Edwin and Olga (Hamister) Keckhafer. She grew up in the Rochester area and graduated from Rochester High School in 1954. She then graduated from Humboldt Institute in 1957. She worked for Northwest Airlines in Washington DC from 1957 until 1972. In June of 1972 she transferred to Fargo, ND, retiring in December 1993. She then worked for US Bank until retiring in 2011 and moving back to Rochester. In 1976, she adopted Stephanie. Mary was proud to have traveled to every major country in the world while working with Northwest Airline Reservations and Ticket Sales. She enjoyed knitting, and Counted Cross Stitching. She especially loved Christmas time, and always gave gifts to her brother and sisters.
She is survived by her siblings Genevieve Streiff of Rochester, Darlene VanSchaick of Plainview, MN, Donna Miller of Albert Lea, MN, Joan Russell of Preston, MN, Janice Hutchins of Frederick, MD, Patricia (James) Barker of Sauk Rapids, MN, and Kenneth Keckhafer of Albert Lea, MN.
She is preceded in death by her parents, her daughter Stephanie and her sister Louise.
Her ashes will be interred in Grandview Memorial Gardens Cemetery at a later date.
Online condolences are welcome at www.byronfuneralhome.com