Visitation
Date: Saturday March 03, 2018
Time: 2:00 pm - 5:00 pm
Location: Byron Funeral Home [ view map ]

Printer Friendly Version

Share on Facebook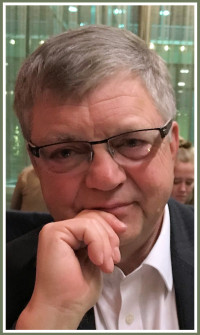 Date of Birth:
Tuesday, March 2, 1948
Date of Death:
Tuesday, February 27, 2018
Age:
69 years old
Mark W. Breneman
A Celebration of Life for Mark W. Breneman will be held from 2:00-5:00 pm, Saturday, March 3rd at the Byron Funeral Home (1620 Voll Drive NW – Byron, MN 55920).
Mark passed away at 12:40 pm on Tuesday, February 27th at Methodist hospital in Rochester while undergoing treatment for Acute Promyelocytic Leukemia.
Mark leaves as his legacy an extremely loving and close-knit family consisting of his wife, Alyce, son Aaron and wife Rachel Lense, daughter Rachel and husband Eric Wood, and daughter Ingrid and husband Zack Youmans and son Jude. Both Rachel and Ingrid will soon be blessing this family with two additional grandchildren. He is also survived by his sister Kris and husband Douglas Fuller, sister Susan and husband Paul Doster, and his brother David and wife Julie Breneman, along with many nieces and nephews.  Mark was preceded in death by his parents.
Mark was born in Minneapolis on March 2nd, 1948. From age 2 months to 11 years the family lived in Virginia and Pennsylvania. They returned to Minnesota in 1959, settling on a family farm near Trimont. He graduated from Trimont High School in 1966 and from Gustavus Adolphus College in 1970 with a focus on German. After studying linguistics at the University of Minnesota, he worked on his father's dairy farm until 1986, after which the family relocated to Byron. Mark became a Certified Financial Planner in 1990 and received a Master of Science from the College for Financial Planning in 1992. In 2007, at age 60, he received his Juris Doctorate from Hamline University. He opened his Byron Law practice in 2013 with a focus on elder law, estate planning, and disability planning. Through the years Mark was involved with Rotary Club, was on the boards of the Madonna Towers, Minnesota Public Radio, and the Byron Chamber of Commerce.
Mark was a connoisseur of knowledge who loved language, literature, golf, and sharing food and wine with good company. He was a loving person and will be missed.
In lieu of flowers, the Breneman family asks that donations be made to the Mayo Clinic Alzheimer's Research fund.  (Direct Link Here)
Byron Funeral Home is in charge of the arrangements.  Online condolences are welcome at www.byronfuneralhome.com
Condolences

Printer Friendly Version
The family of Mark W. Breneman has received the following condolences.
Dear Breneman Family,
We were sorry to miss Marc's funeral. We were in Mexico and wouldn't be home in time.
About Marc we would like you all to know how much we enjoyed meeting and working with him. Most people probably dread a meeting with a financial advisor, but not us. Marc was unfailingly cheerful and funny. For us, though, because we are both Medieval Lit people, we had great times talking about Marc's scholarly pursuits in languages and literature. Anyone who can sit around and read and talk about the Norse Sagas is tops in our books. We felt like friends, not just clients. Even though our finances have moved on to new overseers, our affections remain with Marc. We will miss him.
Jane and Kent Cowgill
Dear Alyce and family,
In my memory of Mark that I submitted on March 8 I neglected to add my memory of the very impressive performance Mark presented in his lead role of Leonce in Georg Büchner's comedy Leonce and Lena staged by the German Department's students and faculty during Mark's graduate studies of German at U of M. The performance ended with standing ovations, in great part due to Mark's outstanding portrayal of Leonce. Forty-six years later it remains a lovely, vivid and indelible memory.
John Erickson
My wife Reinhild and I knew Mark during my graduate studies in German at the U of M in the early 1970s. Reinhild was a secretary in the German Department in Folwell Hall, Mark and I were graduate students. A permanent memory of him, the photos he took of Reinhild and me one day at our request, is pasted in our photo album from that time to constantly remind us of what a tremendously fine man he was.
John and Reinhild Erickson, Papenburg, Germany
Alyce,
I was so sorry to hear this news about Mark. You are in my thoughts and prayers.
It was just a few weeks ago that Mark and I ran into each other performing our most common winter ritual, snow removal. There are lots of techniques but no perfect answer to snow removal.
We originally met Mark playing golf and, just like snow clearance, golf provided us many opportunities for improvement but only allows the occasional glimpse of perfection. Nonetheless, Mark approached golf the way he approached most things, with a desire to learn, a plan for improvement and a strong dedication to the process.
His friendship, over more than a quarter-century, has been one of the highlights of our lives.
Every year, as summer faded to fall and then to winter, Mark would comment that we should have spent more evenings on the deck sharing a bottle of wine and watching another sunset. As usual, Mark was absolutely right in this assessment.
During conversations, Mark would frequently describe how happy and proud he was to be married to Alyce and often talk of the blessings from his children and their growing families.
We suffer from his passing.
Susan and Steve
I was very saddened to hear about Mark's passing. I had many fine moments with Mark when he was a board member at Madonna Living Community. He was very dedicated and served many years on the foundation and operating boards. As the CEO I worked very close with him when he was board president. He was supportive, respectful and had great ideas that were very helpful. I enjoyed his sense of humor and that helped me relax during challenging times. It was an honor for me to be a part of his nomination for outstanding board member within the Benedictine Health System. Mark certainly deserved the award and he humbly accepted it. Mark was a very special person. I was fortunate to be able to work with him and get to know him.
Alyce, Aaron, Rachel & Ingrid,
I can say with certainty that the pleasure was entirely mine to have been privileged enough to work for Mark. He was kind, worldly, insightful and genuine. I will forever treasure the time he spent teaching me, listening and sharing his stories. He was incredibly patient and warm, obviously loved making connections with new people and old clients, enjoyed his friendships and was very much in love with his family.
The world is truly a better place for having known him.
I only met with Mark twice after his name was given to me by a former employee, Diana. Upon the death of my husband this past August much paperwork and advice was needed. I did not know where to turn. From the first step into his office there was an immediate trust. Mark's help and advice was just what I needed and I will forever be grateful to him. God bless his family and those who knew him.
Our family grieves with you this loss...Mark was the "big brother" to many of us through our childhood and I will remember his kind and gentle spirit and intelligent wisdom. May you find health, healing and hope in the days to come. Our love, Pam Potter Langley and family
I was so sorry to read of Mark's death. I am so grateful for the financial planning assistance he gave me and my husband and the support he provided when my husband died and the economy tanked in 2008. He was an exceptional person. My thoughts are with his family and friends as you deal with the challenges of living without a loved one.
Mark was first and foremost a most perceptive and humble gentleman. His Trimont School Board service and later as our financial and legal counselor were all done first rate.
Mark you were our families "go to" guy. Adios, Auf Wiedersehen, Goodbye!
We are saddened to learn of Mark's death. He was our first financial advisor and we always looked forward to our meetings with him. We are in Florida for another week but will be thinking of your family in the days ahead. Al and Marcia Dollerschell
We were so sad to learn of Mark's passing. A complete shock to us. Even though we met him for business in helping Wayne transfer to retirement from teaching in the 90s, he truly was a great friend. We give him credit for helping to make our desire to buy a farm a reality. I'll always remember his quote, "my job is to help your dreams come true" and he sure did and after that becoming the go to for legal matters. We will miss him for his professional guidance as well as a dear friend. May our great creator be with him and guide you through this difficult time.
Sincerely, Joan Redig and Wayne Purtzer---Houston,MN
I am so sorry to here. I won't be able to make the service. As a Council member I enjoyed the time working with Mark. Please know that he will be dearly missed.
I was so sorry to hear the news of Mark's passing. He was a great guy and someone I always enjoyed playing golf with when I got the chance. My thoughts and prayers go to his family.
i have been concerned that I had not heard from Mark. So shocked with the news as had no idea of the healthy, kind and caring man had health issues. My heart goes out to you as family, as I have walked the loss of John. My love and blessings. Mia Martin
Thank you, Mark, for your guidance and friendship leading to a happy retirement for me. I am so sorry that Mark was not able to retire himself and enjoy the retirement he facilitated for others. I was a puny account for Mark but was always treated like his only account and a valued client. I will try to get to Duluth and enjoy the places there he encouraged me to visit. Mark is in a good place, in good health, and at peace. My condolences to Mark's family and friends. His leaves a legacy of caring and kindness and great competence. We were lucky to have know him.
Mark was a fellow tuba player at Trimont High, a Rotarian, chair of my Board at Madonna Towers, our financial adviser, our attorney, but most importantly, a good friend. We will always cherish our memories of Mark. Alyce and family, you are in our thoughts and prayers.
Mark and Carol Cairns
Dear Alyce and the Breneman family,
Please know you are all in my thoughts and prayers. I am so sorry for the loss of your husband, father and brother.
Lee
Shari and I are so sorry to hear about Mark. Please accept our deepest sympathies. We will be thinking and praying for Mark and the entire family.
I am so sorry to hear of your loss. You and your family are in my thoughts and prayers.
Dear Alyce and family,
My deepest sympathies to all. Keeping you in my thoughts and prayers. Take Care.
Mark was recommended to us for financial planning, and we were so pleased with his expert, down to earth advice. He was kind and always concerned with our goals. We are so sorry for your loss. We will pray for Mark and for his family's consolation
Alyce and Family,
I am so sorry to hear of Mark's passing. His insights on life, friendships, business advice, family advice and career advice was invaluable to me. I always enjoyed his company and I learned so much from him as an invaluable respected mentor and friend. He was so selfless in so many ways, I don't think I have ever heard him complain about much at all. Except for maybe having a bad round of golf! Getting to know him through the Byron Chamber was an experience full of fond memories, I will remember him always. He will be sorely missed.
Mark was a dear and trusted friend and advisor since the days of explaining investments to my Plainview business classes. Rest in peace, Mark. You are missed by many.
To Mark's family:
I send my sympathies and prayers. There are no words to ease your sorrow, but know that you are in our thoughts. May memories of Mark and his time with you make you smile.
Alyce and family,
I am so sorry for your loss. Mark was a great friend and mentor and an invaluable asset to the Byron community and the businesses here. He made such a positive impact in the lives of those around him and the entirety of Byron. My thoughts and prayers are with you during this difficult time.
My sincerest condolences,
Lainey
Alyce, Aaron, Rachel and Ingrid, we are absolutely devastated with Mark's passing. I have thought of little else since receiving the news and knowing what you are going through. The Brenemans were simply an extension of the Krueger family on Chelsea Lane and I cherish all of the time we spent together. From cigars in Cafe Krueger to Mark's gourmet dinners, what a time we had! I am so honored to be able to call Mark a close friend as he was as good a man as can be found. And let it be said that I will be forever in his debt for the wonderful job he did in delivering Connie's eulogy. Of course, that is why I asked him to do so knowing that he would deliver with excellence. Our thoughts and prayers are with you all in this terrible time. God Bless you and God Bless Mark Breneman. He shall be forever missed.
Rick & Kari Krueger
To Mark's family,
We are so sorry to hear of Mark's untimely death Mark was our financial advisor for many years and we got to know him as a friend. He was such a competent and friendly guy. We thought of him as a friend. We know he will be missed by many and we offer our condolences to his wonderful family.
We have no words that can fill the void that has been left by Mark's passing. He was well loved; a man of integrity, honor and compassion. Please know that we are praying for you, Alyce, Rachel, Ingrid, Aaron and families. He was a special man and we are so grateful to have known him. God be with you.