Printer Friendly Version

Share on Facebook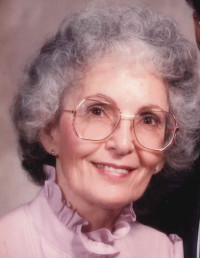 Date of Birth:
Sunday, December 23, 1934
Date of Death:
Monday, January 6, 2020
Age:
85 years old
Deloris M. Lott
Deloris M. Lott, 85, of Byron passed away on Monday, January 6, 2020 at St. Marys Hospital in Rochester.
Deloris was born on December 23, 1934 to Arthur and Mildred (Pribonich) Backlund in Keewatin, MN where she grew up and attended school.  In 1952 Deloris married Roland Lott, also from Keewatin.  They moved to Babbitt in 1955 where she was a homemaker and they happily raised their four children; Debbie, Terrie, Roland and Randy there.  In 1992 they made their home in Hibbing until moving to Byron in 2008 to be closer to family.
Deloris was an active walker for many years, walking five miles per day.  She enjoyed knitting, crocheting, baking and visiting with her neighbors.  She had three dogs in her lifetime, which she adored.  She also enjoyed spending time with family and friends.
She was preceded in death by her husband, Roland and her parents, Arthur and Mildred.  She is survived by their four children, Debbie Givens of Virginia, Terrie (Mike) Zirbes of Byron, Randy (Donna) of Lakeville and Roland (Cheryl) also of Lakeville; seven grandchildren and eight great grandchildren.
A private family memorial service will be held at the Byron Funeral Home.  Burial will be in Maple Hill Cemetery in Hibbing, at a later date.
Byron Funeral Home is in charge of the arrangements.  Online condolences are welcome at www.byronfuneralhome.com
Condolences

Printer Friendly Version
The family of Deloris M. Lott has received the following condolences.
My sympathy to you and your family Debbie. It's hard losing someone who is so loved and needed. My prayers for your comfort and strength. May you have much joy in the memories of her.
to the Lott family! Our thoughts and prayers are with you all for the loss of your Mom and my Godmother. It breaks my heart to hear this sad news. She was a very special lady and will be sorely missed. Cherish the memories! God Bless you all. Love Chuck Evancevich
With sincere sympathy from the Richard Podominick family🙏🏻 HIBBING (Keewatin). Memories❤️
Our condolences and prayers from the Schroeder family.❤️❤️❤️
So sorry to the Lott family and all her grands! So hard to loose a grandparent! Hugs to all and wishing you healing and great memories of better times.
My condolences to the the family in this time of sadness. Your in my thoughts and prayers.